Chestnuts from Ardèche flavoured iconic pastry - from November 9th to 11th, 2018

The Angelina tea house in Paris has been founded in 1903 by the Austrian confectioner Antoine Rumpelmayer who created a signature dessert made from chestnuts, meringue and whipped cream. When sprinkling his dessert with iced sugar, which looked like to a snowcapped mountain top, he decided to name it : "Mont Blanc".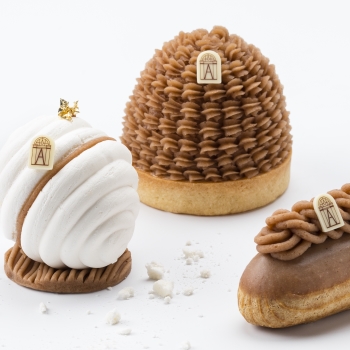 The chesnuts are harvested in the Ardèche department (South of France) and transformed into chestnut cream on site for the tea house: it is used when making desserts and a few pots are on sale. The chestnut cream recipe is slightly sweet to fit with the meringue and the whipped cream, and create a balanced and gourmet pastry.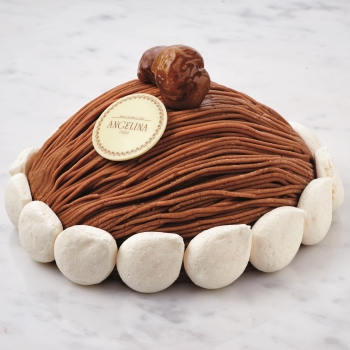 There is no trace of former Mont-Blanc recipes, mentioning a combination of flavours. The Tea house Chefs have recently proposed an exclusive version of this century dessert by flavouring it with chocolate, praline and speculoos.
The "days of the Mont Blanc" will take place from November 9 to 11, 2018 at Angelina Paris. The chestnut from Ardèche will be celebrated into desserts and tea, and associated to cedar to create scented candles.
Photos © Angelina Paris
The days of the Mont-Blanc from November 9 to 11 at Angelina Paris >>
Friday 2 November 2018, 11:01