Eco-friendly perfumed laundry water

If the washing product was becoming a perfume, elaborated by a "nose"? It is the gamble taken by BDK Parfums, while creating an eco-friendly perfumed laundry water, made in France.

The specifications aim to create a specific fragrance, dedicated to become a laundry water. The list of components takes inspiration from the original Eau de Cologne: bergamot, lemon and orange with aromatics (thyme, rosemary, lavender and pepper mint), which supplements the orange flower note base. Fresh spices have been added, which is unusual for a laundry product(*).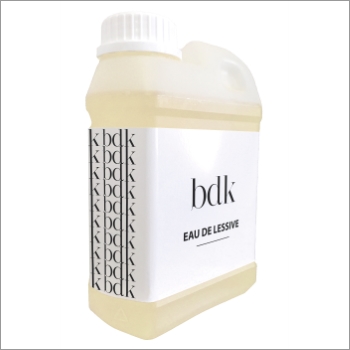 The laundry water is eco-friendly and organic, made by independant craftsmen in Provence. It contains white clay and can washed white and coloured textiles. It is also efficient for cold wash cycle or low temperatures. It contains 98% of natural ingredients, and is phosphate, glycol ether, phtalate and colorant free.
Photo © BDK Parfums
Lessive blanche parfumée par BDK Parfums >>
(*) Composition :
Top notes: Lavender, Bergamot from Italy, Lemon from Italy, Yellow mandarin from Japan, Red Thyme, Cardamom from India, Pepper mint, Nutmeg, CO2 of pink berries
Heart notes: Small grain of Paraguay, Blue Ginger, Cassis, White flowers
Base notes: Ambroxan, Vetiver from Haiti, Benzoin of Siam, White Musks
Monday 29 October 2018, 11:28