The Princess Kamatari, Guerlain's ambassador, teaches how to parade

Guerlain's make-up artists have taken care of the models for the fashion show in Montfermeil, open to amateurs and young talents. In 2019, the theme was " Art and Fashion" where all arts were showcased. The Princess Esther Kamatari taught how to parade to the models for a day, in the frame of the sponsorship of the event by LVMH.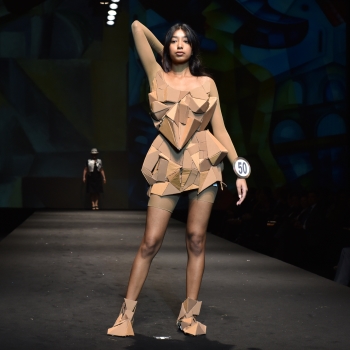 Arrived in France aged nineteen, the Princess has had several lives: first black top model to work for the most famous names of Haute Couture, first female candidate for the presidency of Burundi, her country of birth, she is today elected from the French Republic and Guerlain's ambassador. She provides the workshop "I learn how to parade" to the models volunteer of the Montfermeil show.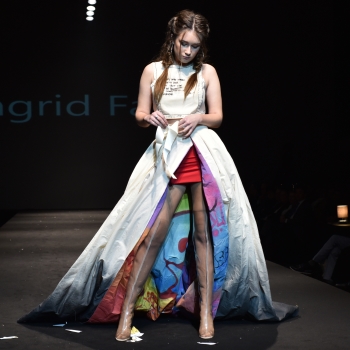 The session begins with movements to gain muscle flexibility as walking is not only standing and moving forward, but it is also knowing how to behave. A catwalk is drawn on the floor and the rehearsal can start for the first part of the show dedicated to folk costumes: "to parade in traditional garments, it is representing your country through your clothes, it is being the flag bearer of your country". Correct hand placement, how to wear accessories, how to turn facing the photographers, nothing is left to chance.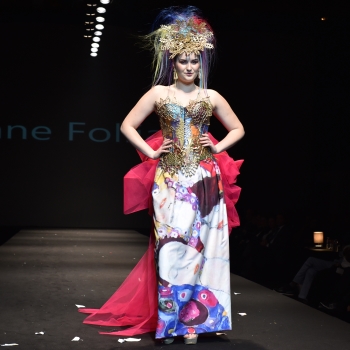 The second part presents the creative garments that will compete for the Young Talent award: "You have one minute to convince the jury that your garment will win the prize, be proud of your costume and be certain of your victory".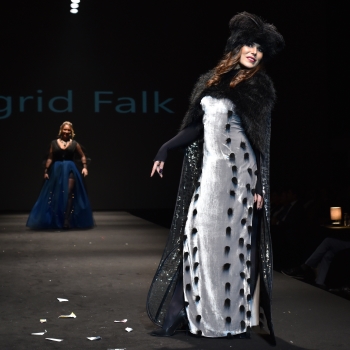 On the evening of the show, a model with reduced mobility who walked up and down the catwalk, accompanied by the Princess, received a standing ovation.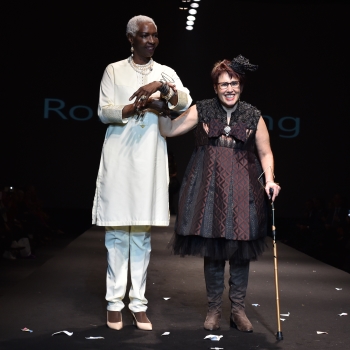 Photos © Justine Le Dortz
(*) Montfermeil show took place on February 9, 2019
Cultures & Créations show in Montfermeil >>
Friday 15 February 2019, 10:02