Adidas is committed to using only recycled polyester from 2024 onwards

In 2020, Adidas uses more than 50% recycled polyester in its products and aims to produce 15 to 20 million pairs of shoes with plastic waste collected from beaches and coastal regions. From 2024 onwards, the brand is committed to reaching 100%.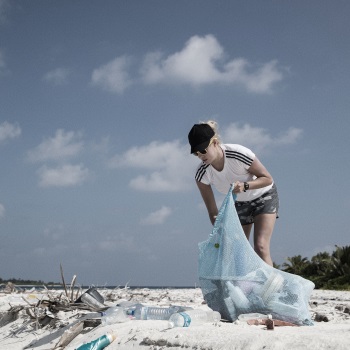 The first fully recyclable running shoe "Futurecraft Loop" has been in the test phase since 2019. The market launch is planned for 2021. The company focuses R&D programmes on the development of bio-fabricated materials for sports apparel and presented first prototypes for tennis wear in 2019, prior to Wimbledon tournament.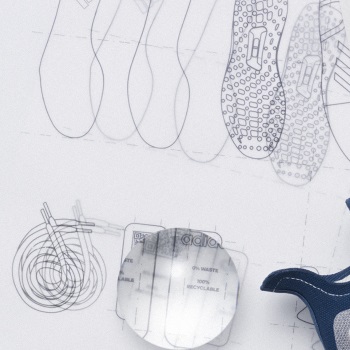 For the logistics, the brand eliminated plastic bags from its stores in 2016 and will use recycled packaging to deliver products to stores from now on. Its sites are now largely plastic-free, avoiding 40 tonnes of plastic waste each year.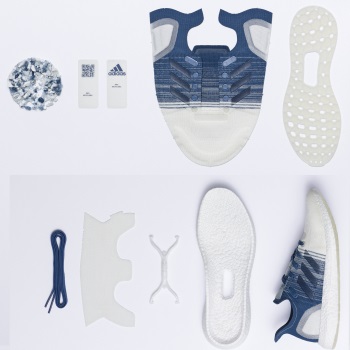 For 20 years, the brand has been listed in the Dow Jones Sustainability Index, which includes in particular criteria of labor and environmental standards both within the company and at its suppliers.
Since 2019, consumers in the UK have been receiving a voucher for the adidas online store when they return used but still functional products.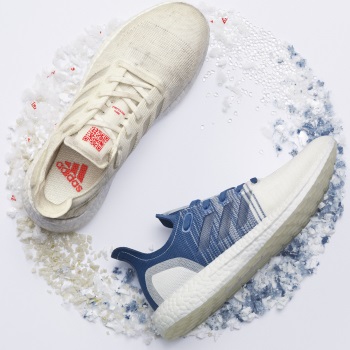 Photos © Adidas
Monday 24 February 2020, 05:20