Affordable jewelry handmade, covered with Fairmined-gold certified

Manora Bijoux creates affordable jewelry made of brass covered with ethical gold. Five percent of the profits will be donated to the Cancer Ligue (Ligue contre le Cancer).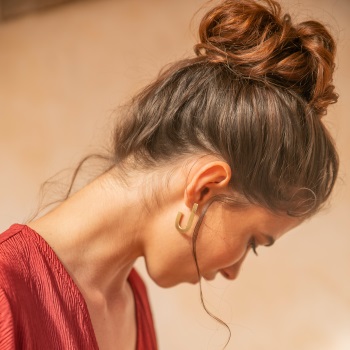 Manon Lévêque creates unique pieces from brass, that she files and polishes by herself. Then a craftsman gilder plunges the jewel into a bath of 24 Karat gold whose raw material is rigorously sourced from Fairmined(*) certified mines in Colombia.
The first collection named ''Querido'' drew its inspiration from a long journey in Mexico, with shapes and patterns based on temples and colours. The ''Hylé'' collection whose name means ''raw material'' in Greek, offers minimalist pieces and nourishes itself from the asperities of the surface and natural shapes.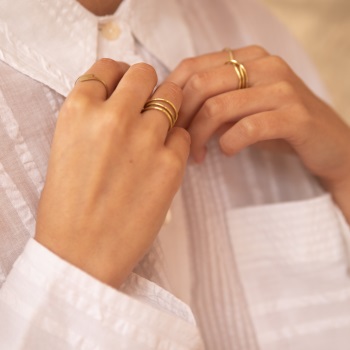 The designer creates a new jewel model every month, available for pre-order on her website, which allows her to adapt the production to the demand, without additional costs. Jewels are sent in FSC Mix certified cardboard boxes made in Denmark from sustainable forests.
(*) The Fairmined Certification is assurance that an artisanal and small-scale mining organization complies with the requirements of the Fairmined Standard developed by the Alliance for Responsible Mining.
Photos © Manora Bijoux
Sunday 25 October 2020, 11:10