Artistic upcycling made in Kenya sold in French National Museum

The boutique of the Confluence Museum in Lyon puts up upcycled unique pieces on sale, in the frame of the exhibition Une Afrique en couleurs (Africa in colours) until August 22nd, 2021. The raw material is collected on beaches and art works are made by the social and supporting company OCEAN SOLE AFRICA located in Kenya.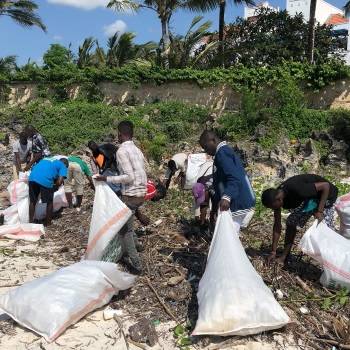 Africa is the continent of colour: it is the subject of the exhibition which takes place at the Confluence Museum in Lyon. To offer on sale unique pieces made from the weekly ton of plastic waste collected each week by the team is the occasion for French National Museum to support and enhance women and men who commit themselves on a daily basis to the conservation of the environment.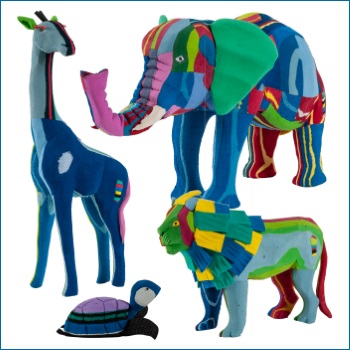 Giraffe, elephant, lion or turtle, every unique piece is handmade by local craftworkers. A lion composed of 3.200 flip flops representing 650 hours of work, will presented in the boutique of the Museum: it has been especially created for the exhibition and offered to the Museum by the kenian company and the art gallery of Adrienne Desbiolles who initiates the partnership.
Photos of artworks © RMN, photos and video of OCEAN SOLE AFRICA © OCEAN SOLE AFRICA
Confluence Museum in Lyon >>
OCEAN SOLE AFRICA >>
Wednesday 21 October 2020, 07:17