Authentic sports hall, for fighting sports or slow-down activities

The Abdoulaye Fadiga's sports hall, on the left bank of the Seine, respects the authenticity of the brand's codes: aesthetic and light-flooded, coach and high performance machines, warm welcome, a place where it is possible to practise combat sports or pilate and yoga and which has implemented a sustainable development approach.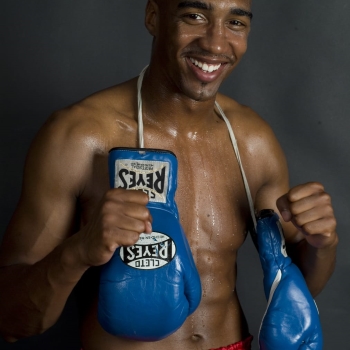 The contemporary décor is flooded by the day light, which allow energy savings. All the lights are LED. In the frame of a partnership with the Valois and the Ratton galleries, paintings and photos are temporary shown. Wood, metal and glass furniture is custom-made by an artisan. Abdoulaye Fadiga's fist has been molded, to be sculpted in a 2 metre-hight pink piece of art by Richard Olinski.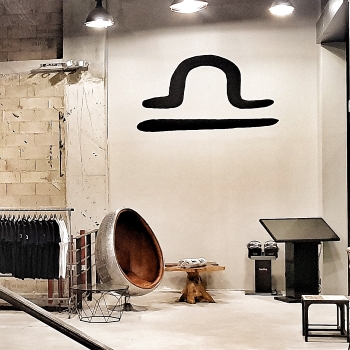 In addition to boxing training, it is possible to practise slow-down sports. Several mechanical treadmills are at disposal and other training machines are pressurized with compressed air, to prevent injuries from the dumbbell. A 17-metre climbing wall is fixed on the wall from the basement to the first floor. Several 6 square meters private showers with toilets are available, and one of them is equipped with a sauna. The sports hall features a beauty room, in partnership with Biologique Recherche.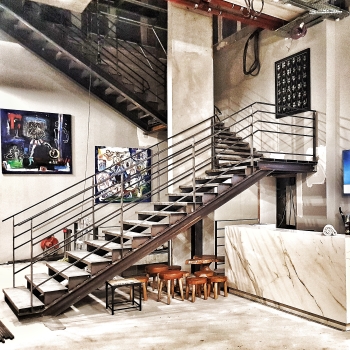 Fresh fruits and a mineral water fountain, with reusable bottles, are at guests disposal. A juice bar distributes organic African products, and full biocompostable coffee capsules and tea bags.
(*) Abdoulaye Fadiga has been nine times France Champion of thaï boxing and world champion in 2007.
Photos © Champion Spirit
Champion Spirit Rive Gauche >>
Wednesday 5 October 2022, 05:22