Eco-friendly hand-painted wallpaper, inspired by the gardens of Kensington Palace

Inspired by the gardens of Kensington Palace, the eco-friendly wallpaper will be displayed at The Royal Chelsea Flower Show until May 26th, 2018 in the Throne Room.

It is the Royal Horticultural Society who suggested to create the Royal Corsage, to commemorate Meghan Markle and Prince Harry's wedding. The RHS Chelsea flower show is an international event, held every year, to share the best of gardening and to grow excellence in horticulture.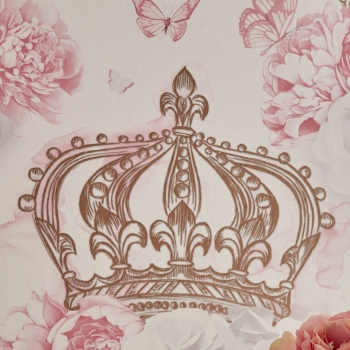 The pattern of the wallpaper shows metallic crowns and coronets on a background of handmade paper roses and intricately hand painted pink peonies, known to be Meghan's favourite flower. The wallpaper is eco-friendly, made from non-woven material that do not shrink or expand overtime.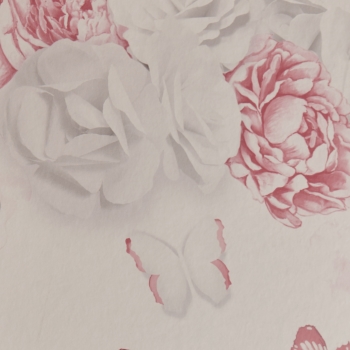 Graham & Brown >>
The Royal Horticultural Society >>
Thursday 24 May 2018, 22:00