Ethical capsule collection by Marion Cotillard for Chopard

French Oscar-winning and committed actress, Marion Cotillard, has accomplished her dream to co-create a high jewelry piece together with Eliott Bliss, the artistic director in charge of her styling, and to support the Journey to Sustainable Luxury pursued by Chopard since 2013.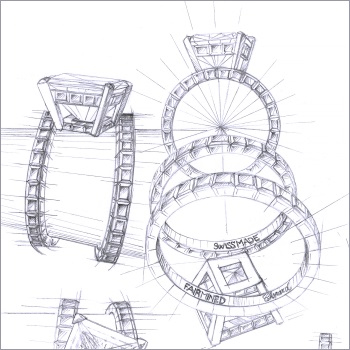 The original impulse was given by Marion Cotillard who desired to extend her environmental and social concerns to the world of luxury jewels: a seven-piece capsule collection was created, including a ring with a princess-cut solitaire diamond to which the actress has given an inspiring asymmetry and six earrings, all different, to be worn solo or stacked.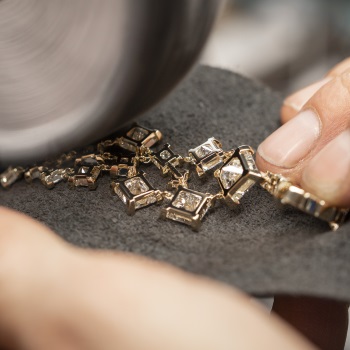 The 18-carat yellow gold used for these models, certified by the Fairmined label, has been smelted in the maison's workshops and diamonds are purchased from RJC-certified suppliers. Through its Journey to Sustainable Luxury launched in 2013, the jewelry house asserts its commitment to promoting responsible and ethical luxury and has thus become the first great watchmaker-jeweller to make its customers aware of the origin of its raw materials.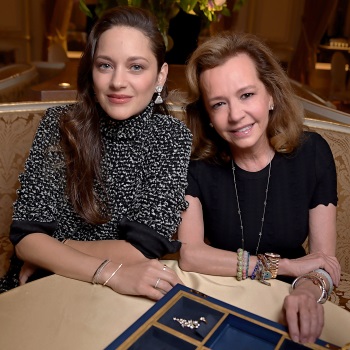 Photos : Inspiration sketch & making of Ice Cube Capsule by Marion Cotillard © Chopard, Marion Cotillard & Caroline Scheufele © Stephane FEUGERE ZeFashionInsider
Collection Ice Cube capsule by Marion Cotillard for Chopard >>
Ethic and Palme d'Or at the Cannes Film Festival >>
Friday 2 October 2020, 05:50