Limited edition of Sonia Rykiel bags made of recycled tarpaulin, available from February 2019

The Allée Sonia Rykiel was officially inaugurated in Saint-Germain-des-Prés: the fashion house is launching, from February 2019, a limited edition of branded tote bags made of recycled tarpaulin.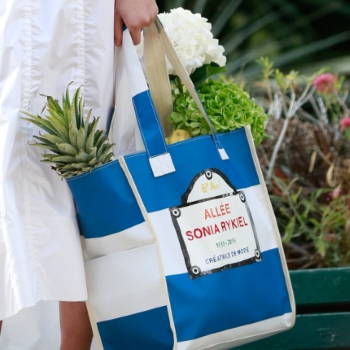 It is the first time in Paris that a street is named in honour of a fashion designer. The unveiling of the plaque has launched the Spring-Summer 2019 fashion show, in the street scene of the organic Sunday market, beneath the traditional tarps, wearing the signature stripes of the Maison.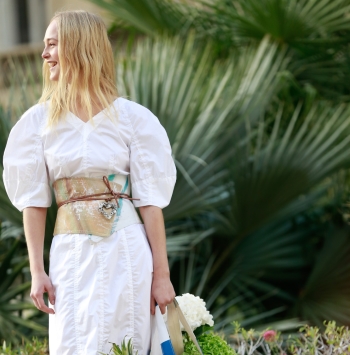 Julie de Libran, artistic director, has created a limited edition of bags, made from the tarps used as the setting of the show. This tote bag reflects the spirit of the new SS19 collection: featuring yello banana, gree apple or blue sky coloured stripes, with the logo "Allée Sonia Rykiel, it is the sur-mesure accessory for the Sunday silhouette of the season.
Photos © Sonia Rykiel
Wednesday 23 January 2019, 10:07