Limited edition of an iconic, sustainable and solidary bracelet by FRED

FRED, the jewellery brand inspired by the marine world, launches its timeless Force 10 bracelet in stainless steel and donates 10% of sales to the Special Olympics organisation.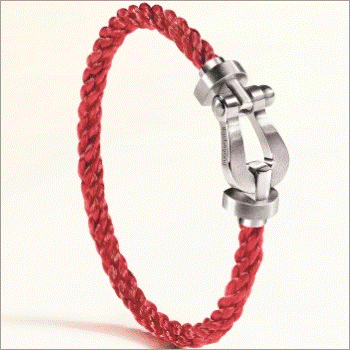 Passionate about rowing and water sports, the founder has created his jewels in reference to sport values and surpassing oneself: refusing to give in, excelling and stretching oneself to the limit have been his philosophy of life and he chose the shackle as an emblem. Not-for-profit organisation, the Special Olympics(*) organisation founded in 1968, is recognised by the IOC (International Olympic Committee) and unites over 5 million athletes in 193 countries; it provides sports opportunities to children and adults with intellectual disabilities.
On the side of the bracelet is engraved #gobeyond, capturing the strength and willpower displayed every day by athletes. Launched this year, the limited edition of 2,020 pieces is available exclusively via fred.com, FRED's T-Mall ecommerce site and the FRED WeChat store.
(*) FRED is joining forces with Special Olympics France, Special Olympics Nippon (Japan) and Special Olympics East Asia
Photos © FRED
Monday 22 June 2020, 06:44