Luxury accessories of yesterday and of today exhibited in London from April 25th, 2020

The V&A Museum features luxury handbags, purses and trunk, some of which date from the 16th century. Design and making process of yesterday and of today, everywhere in the world, complement the exhibition, which opens to the future by exploring new material, including recycled plastic.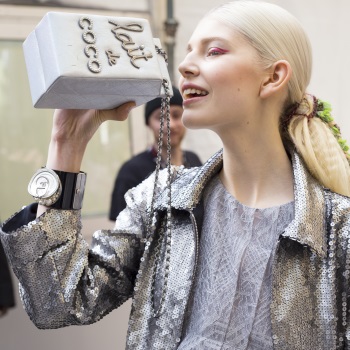 Ultimate fashion accessory, the bag reflects the time and the social statut: projecting bold statements to the outside world whilst concealing our most treasured belongings, the bag fascinates. It begins with an exploration of the function of a bag: holiday outfits or confidential documents, make-up, money, the design and materials of bags reflect their intended purpose as functional objects. Rare exhibits on show include a large embroidered burse used to protect the silver matrix of Elizabeth I's Great Seal of England, Winston Churchill's red despatch box or Vivien Leigh's attaché case.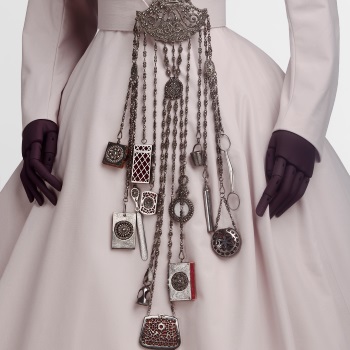 Then status and identity are explored by featuring the role of the bag in celebrity culture, witnessed by the creation of iconic pieces: the Hermès 'Kelly' named in honour of Grace Kelly and the 'Lady Dior' handbag named after Princess Diana. Born in the 90s, the 'It bag' phenomenon establishes the bag as part of the image of oneself.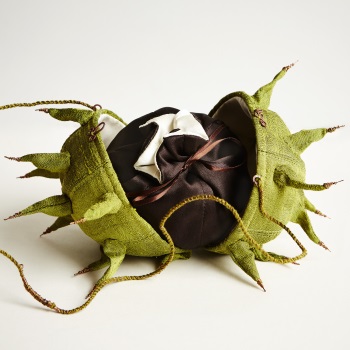 Photos : Dwyane Wade, Gabrielle Union wear Thom Browne outside the Thom Browne show on June 25, 2017 in Paris, France, Photo by Melodie Jeng/Getty Images, Fun-Mix Pebble Hector Bag, Thom Browne © Thom Browne, Model with Lait de Coco Evening Bag, Karl Lagerfeld, 2014 © Jason Lloyd Evans, Chatelaine, 1863-85, probably England, cut steel © Victoria and Albert Museum, London, Horse Chestnut Bag, Emily Jo Gibbs. Photo by Lol Johnson
"Bags Inside Out" is sponsored by Mulberry
"Bags Inside Out" at the V&A Museum, London from April 25th, 2020 to January 31st, 2021 >>
Thursday 5 March 2020, 05:11