Luxury vintage trains for sustainable rail safaris through Africa

Entirely renovated according to the rule book by African craftsmen, the vintage luxury train allow the guests to relive the golden age of the train journeys of the 19th Century, with the comfort of today.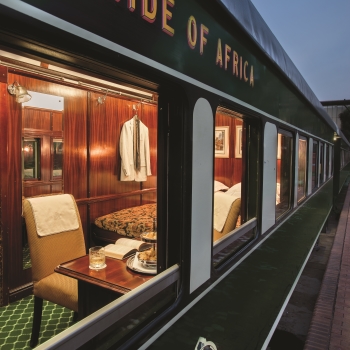 The cars were manufactured in 1870 and the train has thirty six luxury suites. Depending on the chosen trip, the safari can take up to two weeks travelling through South Africa, Botswana, Zimbabwe, Zambia, to Dar es Salaam in Tanzania and the journey is ponctuated by stopovers dedicated to discover exceptional sites and traditions.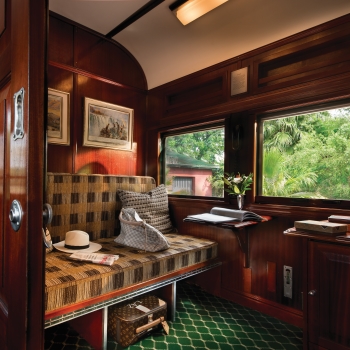 The Chef cooks seasonal products bought from local producers, specialised in alternative farming practises which allow biodiversity to flourish, and the meat is purchased from accredited ethical farms. Lufefe Nomjana(*) of Spinach King in Cape Town is the official supplier for the bread, including gluten and lactose free options.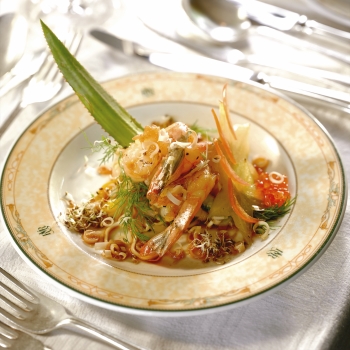 Located on a 60-acre property in Pretoria, surrounding the historic and restored station and locomotive yard, Rovos Rail is planning to plant and cultivate their own vegetable and herb gardens to supply not only the travellers but also the on-site canteen that produces daily meals for over four hundred employees.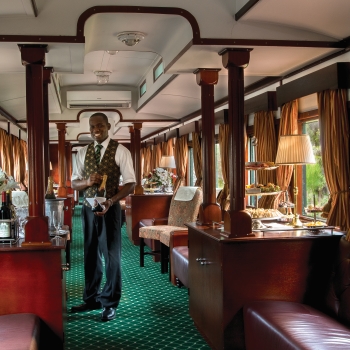 The linen used in the trains for some time, is given to South African orphanages. The gift shop is selling products made from sustainable materials such as bamboo and sources items from small local business.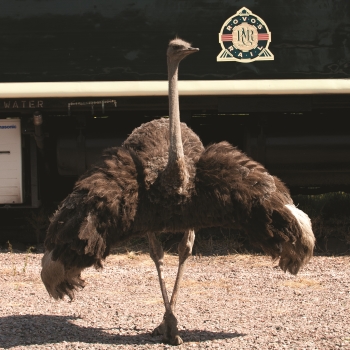 Photos © Rovos Rail
(*) Lufefe Nomjana was born in Cape Town's townships. His launched his own business with the support of a crowfunding platform. He is now a reknown social entrepreneur in South Africa.
Thursday 18 October 2018, 11:28