Sustainable Michelin starred cuisine at the restaurant Odyssey of the Hotel Metropole Monte-Carlo in Monaco

Chef Joël Robuchon has invited the catalan Chef Carme Ruscalleda and her kitchen brigade to move into the restaurant Odyssey at the Hotel Metropole Monte-Carlo, to propose dinner from Tuesday to Saturday until end of August. This ephemeral pop-up locavore restaurant which dishes are made from seasonal products, is part of the hotel's sustainable development policy, in progress since 2007.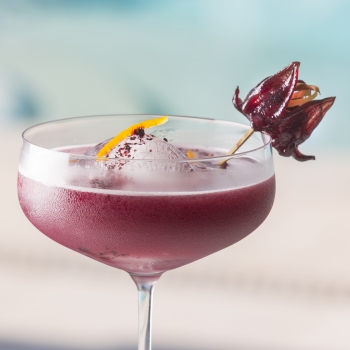 On June 8th, 2018, the use of plastic straws has definitely been prohibited from all its bars and restaurants: cocktails are served with a decoration, and if needed with a straw made from PLA, fully biodegradable.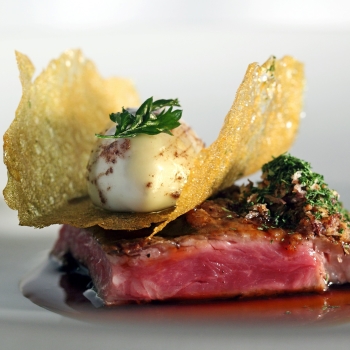 Since 2007, The hotel has established an environmental policy called "Green Attitude" to reduce the impact of its activity on the planet.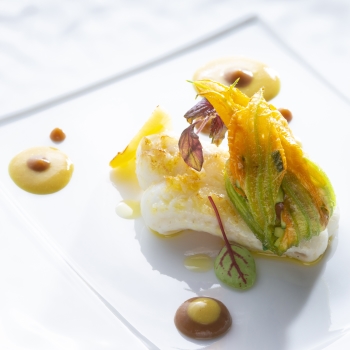 This commitment, formalized in various charters, is open to all: employees, suppliers, subcontractors, and seeks to educate its customers: recycling, saving water and energy, green purchasing, obtention of environmental certifications, training for all staff and creation a "Green Committee" composed of staff from different services.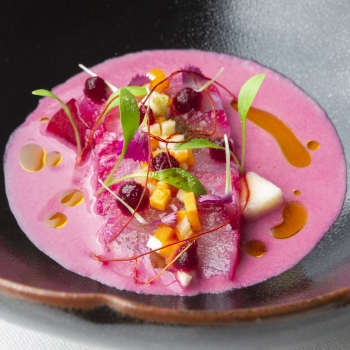 The hotel is supporting the Monaco association NAMASTE, whose aim is to improve the living conditions of Nepalese people, in the areas of education and health.
Credits photos: Karl Lagerfeld @Odyssey-Hotel Métropole Monte-Carlo_©Emanuele Scorcelletti
Metropole Monte-Carlo Hotel - Monaco >>
Tuesday 17 July 2018, 10:43