Second-hand platform of dead stocks from LVMH's houses

It is through its incubator for new projects DARE(*) that LVMH has supported the launching of the Nona Source platform, which re-values deadstock material from the luxury brands of the group. The prices displayed on the website range between 5€ and 50€ per meter and orders can be placed only by stylists and fashion designers.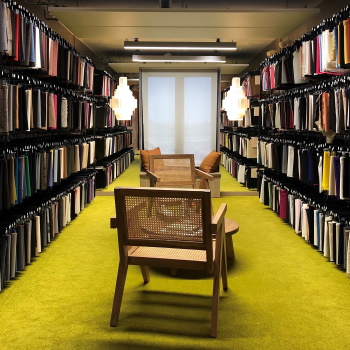 Founders master the subject: Romain Brabo was an expert in materials' purchasing and manufacturing at Givenchy and Kenzo while Marie Falguera, was also expert in material and environmental coordinator at Kenzo; for her part, Anne Prieur du Perray was digital transformation manager at LVMH.
This intrapreneurial program allows all the group's staff to transform ideas into concrete solutions and to invent the future of luxury. The catalogue proposes a wide variety of materials, from lace to leathers in different compositions, weights, colors and patterns. Since 2020 and with the support of LVMH's Environmental Direction, the team has worked full-time to develop the solution.
(*) DARE = Disrupt, Act & Risk to be an Entrepreneur
Photos © Nona Source
Thursday 13 January 2022, 06:57