The Maison Prada is committed to a sustainable future and releases a book about its heritage

The Maison Prada signed a five-years term loan whose interest rate is linked to the achievement of sustainable targets. Entrepreneur and committed woman, Muccia Prada is drawing garments for an emancipated, feminine and strong woman, and releases a book about all of its fashion shows since 1988.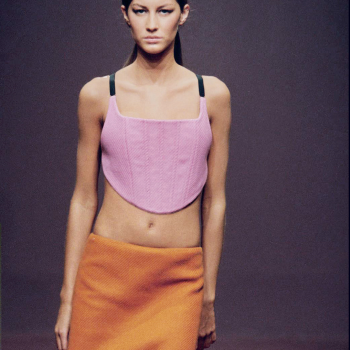 The loan granted to the luxury house provides specific requirements about the number of stores assigned of a LEED Gold or Platinum Certification(*), the amount of training hours for the employees and the use of Prada Re-Nylon (regenerated nylon) for the production of goods. "This transaction demonstrates that sustainability is a key element for the development of the Group [...] and will help to extend the benefits of a responsible business to the financial world." Alessandra Cozzani, Chief Financial Officer of Prada S.p.A. says.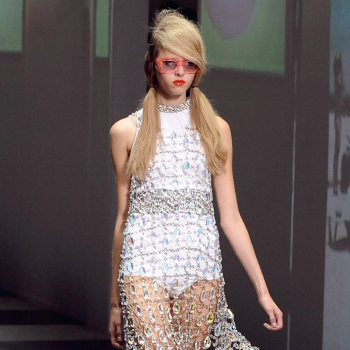 Female entrepreneur, Muccia Prada took the lead of the Maison, following her mother. Trough her creations, she has always questioned herself about the place of women in contemporary society: their role, their history, the issue of voting rights, are one of her main recurrent sources of inspiration. She is a member of the House of Women and advocated for women's rights.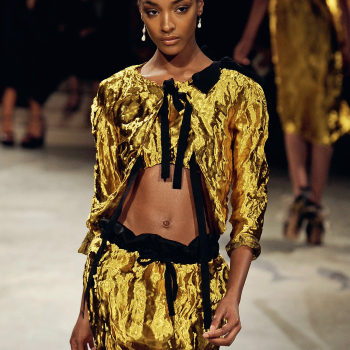 Since the 90s, she also designs men's garments and explains her great freedom of creativity for women's clothes, backstage of her 2016 Fall/Winter fashion show: "Women are multifaceted[...] We are much more complex. We are lovers, mothers and workers."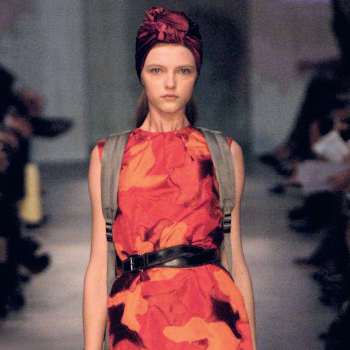 (*) Leadership in Energy and Environmental Design (LEED) is a certification program for the design, construction and operation of high performance green buildings since 2002.
(**) Quotation from the book "Prada catwalk" by Susannah Frankel, October 2019, The Thames and Hudson
Photos © Prada
Monday 25 November 2019, 07:49