The "Vogue Fashion Festival" will take place on November 9th and 10th, 2018 in Paris

The theme for this year's event will be "Fashion and its new frontiers": speakers will present their perception and vision of the future of fashion and its ecosystem. Liya Kebede, founder of Lemlem foundation will take part of the round-table "New materials and creation".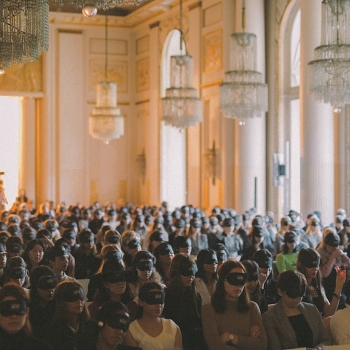 As an essential observer and major player in the fashion industry, Vogue chooses, deciphers and boldly stages the latest creative news. Its expert lighting combined with its innovative spirit have made this title a reference, synonymous with excellence, credibility and trust that has been established for 98 years. Speakers for this year's event include Sidney Toledano, Chairman and CEO of LVMH Fashion Group; Edgar Huber, CEO of Coty; Maria Grazia Chiuri, artistic director of Christian Dior; Clare Waight Keller, artistic director of Givenchy; Virgil Abloh, founder of Off-White and Alexandre Arnault, CEO of Rimowa and Liya Kebede. Chiara Ferragni and Ashley Graham will also partake in the event.
Founded in 1895 in Austria, Swarovski creates, manufactures and markets high-quality crystals, precious stones, semi-precious stones and synthetic stones, as well as finished products such as jewellery, accessories and luminaires. The Swarovski Waterschool educational programme reaches 500,000 children worldwide living near the world's largest rivers, and the Swarovski Foundation, created in 2013, works to support culture and creativity, promote the rights and well-being of women and children, and conserve natural resources that can have a positive social impact.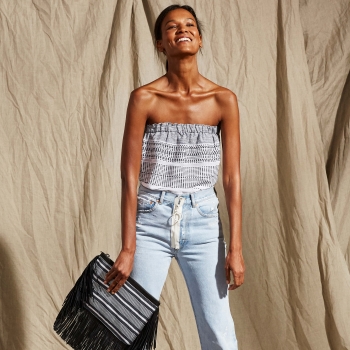 Liya Kebede, is model and founder of the Lemlem foundation, which is a non-profit organization with the mission to help women artisans in Africa and to strive to connect them to healthcare, education and pathways to jobs.
Photo of the Vogue Fashion Festival 2017 © Virgile Guinard, photo of Liya Kebede © Fondation LemLem
Vogue Fashion Festival >>
LemLem Fondation >>
Monday 22 October 2018, 09:56