Tiffany will donate at least 2 millions $ to CARE International from July 1st through August 31st, 2020

Tiffany will donate 100% of the profits from sales globally of the Tiffany Infinity collection to support CARE's mission, and in particular address financial resilience for the most vulnerable communities affected by COVID-19, with a minimum commitment of $2M.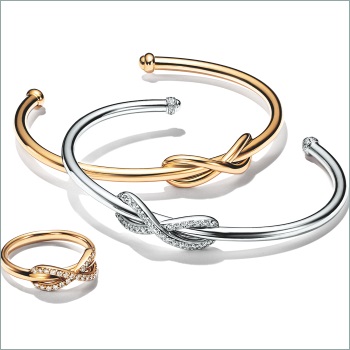 After its first commitment taken in April, where the maison has donated 1 million $ to the COVID-19 Solidarity Response Fund for the World Health Organization and The New York Community Trust's NYC COVID-19 Response & Impact Fund, the luxury brand is proud to further our support of COVID-19 recovery.
The chosen motif is a powerful symbol of infinite strength and optimism, and a timeless symbol of continual connection. All styles of the collection will be included in the campaign, bracelets, rings, earrings and pendants and available in white, yellow and rose gold, platinum and sterling silver, with select styles set with diamonds.
"With this campaign our customers can join Tiffany in spreading a message of strength and optimism," said Anisa Kamadoli Costa, Chief Sustainability Officer, Tiffany & Co. "The Tiffany Infinite Strength campaign reflects our commitment to providing support for the most vulnerable communities affected by COVID-19, whose recovery is critical as the world begins to move forward."
Photos © Tiffany
Monday 6 July 2020, 05:13