Upcycling workshop set up by Kering, for adults and children, on October 3rd and 4th, 2020

Kering is sponsoring the upcycling workshop open to all in the frame of the ELLE Green event, on October 3rd and 4th, 2020, at the Goodplanet Foundation. The session for kids allows to make a butterfly and the one for grown-ups teaches how to make a heart-shaped pouch in size XXS, from dead inventory.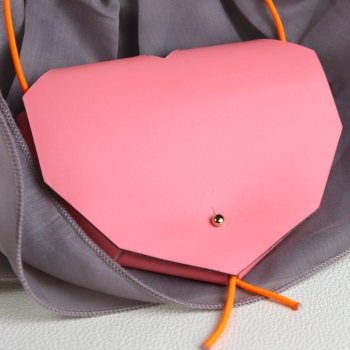 The luxury group has involved Sed Nove, innovation studio who reinvents upcycling giving it meaning: reuse inactive leather inventories from a luxury house to train internal staff or to promote public awareness to the benefits of upcycling, is a way to respect the material, the savoir-faire and the work of craftsmen who produced it.
The session has been envisioned in a frugal and optimized way; pieces of leather are pre-cut, links are ready-made at the correct length, everyone chooses one's colour and starts. If the strap is too long, one pay attention to cut it in only one piece, to avoid wasting. Worshop for kids allow to make a butterfly, amusing themselves, as eco-responsibility has to be learned as early as possible. Free and accessible to all upon registration at the entrance of the ELLE Green event.
Photos ©️ SED NOVE Studio
Kering >>
Goodplanet Foundation >>
Studio Sed Nove >>
Sunday 4 October 2020, 07:12