90-bespoke pieces sold by Canada Goose for the benefit of Inuit communities

Canada Goose launches a capsule collection of 90 hand-crafted parkas, drawn and manufactured by Inuit fashion designers and craftsmen. Garments are dedicated to be worn in extreme latitude. Proceeds from the sales are donated to support Inuit communities all over Canada.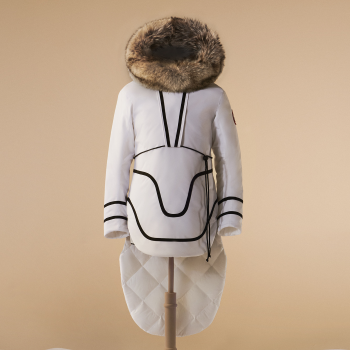 Eighteen fashion designers from Nunavut, have been commissioned to each create a collection of five jackets, to highlight them and promote the deep tradition of craftsmanship in the North.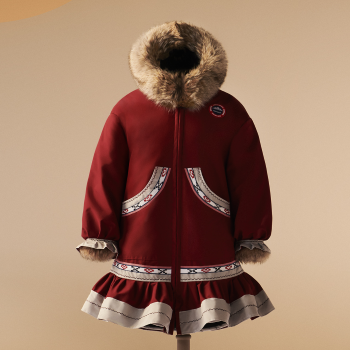 No matter where they're worn, the garments are designed and built to protect against the elements in the coldest places on Earth – places where exposed skin can freeze in an instant. In these environments, only a fur trim around a jacket hood disrupts airflow which helps protect the face from frostbite. Traceability of the purchased skins, respect of international guidelines of the sourcing of wild fur, the Canadian brand enforce its commitment through a third-party audit program at all levels of our supply chain.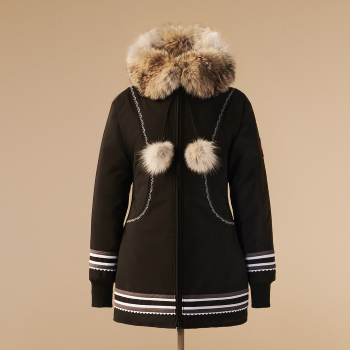 The Atigi project is driven in partnership with Inuit Tapiriit Kanatami (ITK), federally incorporated registered charitable organization representing and promoting the interests of Inuit communities.
Photos © Canada Goose
Project Atigi by Canada Goose >>
Monday 9 March 2020, 05:32