Contemporary art in organically grown vineyards

Located in the Bordeaux region, the château Fleur de Lisse produces biodynamic wines. It called on the artist Barthélémy Toguo to form an exhibition of amphoras on the theme of nature and wine, in the frame of the 'Art dans les vignes' (Art in the vineyard) layout until September 30th.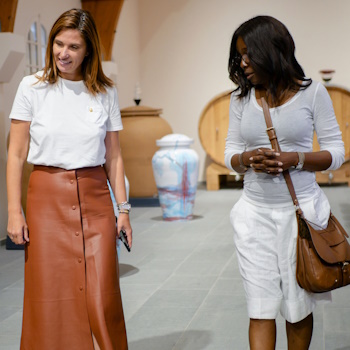 Caroline Teycheney, whose vineyard is in her family for six generations wanted to witness for the passion and the respect for nature and mankind which have always guided her ancestors in growing the vines. She has wished to express her values through a contemporary art exhibition.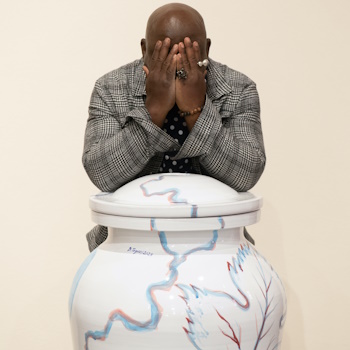 Barthélémy Toguo of Cameroonian origin, draws inpiration from humankind and the relation to the land. His drawing doesn't stop on one amphora but continues on the other ones, like a connected chain where men, animals and vegetation exist side by side. "The images that I drawed on the amphoras express what I try to share with the world. Everything is linked together. We live in a system nature-mankind which self-regulates. Both depend upon each other, and vice versa.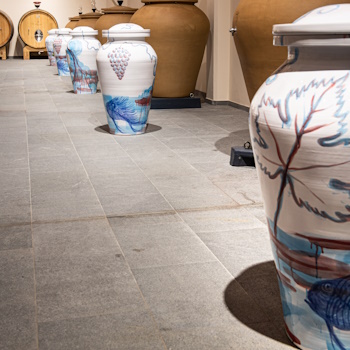 Photos © Château Fleur de Lisse
Art dans les vignes until September 30th >>
Wednesday 20 September 2023, 11:11