The Edmond de Rotschild foundation: a flying boat to link high technology and street art

New maxi Edmond de Rotschild, the Gitana 17 is linking state-of-the-art technology and street art: Cleon Peterson has been chosen to create a monumental representation of this universal message.

Sailors and street artists have much in common: the sincerity, the experiment, a vital adaptability to an untamable environment.
Cleon Peterson has been living in the street before becoming a famous graphic designer. After having made a wall fresco which spans over 48 metres in length in the basement of the Palais de Tokyo as part of the Lasco Project, he has been designated to paint the decor of the Gitana 17, to link different universes by overcoming socio-cultural cleavages.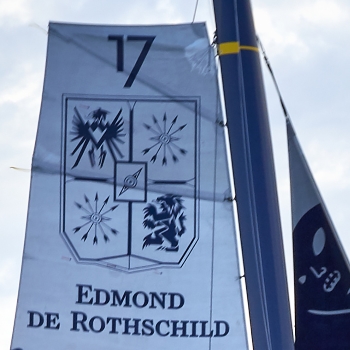 The Gitana Team ́s coat of arms shows five arrows linked in their centre, radiating outwards, to symbolize the necessary, founding and invincible union of differences: it is the basis of the philanthropic tradition of the Edmond de Rothschild Foundations, who built bridges between people of different horizons, for a durable impact.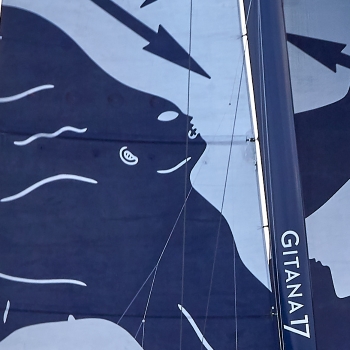 The Gitana 17 is preparing for the Route du Rhum which will start on November 4th, 2018 and the public will be able to see the boat, secured alongside, before the race.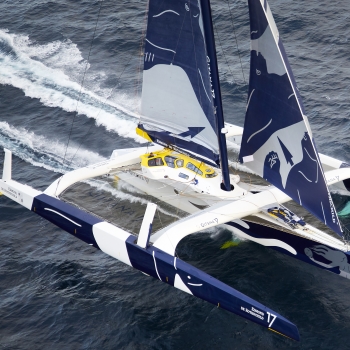 Photos © Benoît Stichelbaut / Gitana SA, Yann Riou / Gitana SA
Gitana Team >>
Edmond de Rotschild foundations >>
Sunday 29 April 2018, 19:32