African vintage fabric and yoga of the Pharaohs in Paris, until December 14th, 2019

The Espace Gacha offers the discovery of three pieces of vintage kente, from the eponymous collection, with an Egyptian yoga class.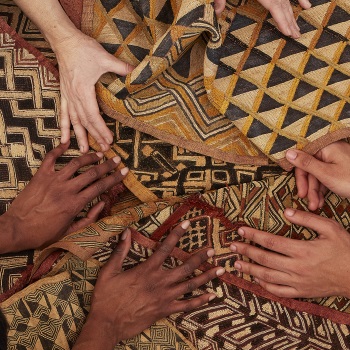 In 2002, Ly Dumas established the Jean-Félicien Gacha Foundation, in Bangoulap, in western Cameroon, in tribute to her father, former high-ranking official strongly involved in the education, to encourage the awakening of vocations and the talent development. In addition to a rich collection of precious fabrics and traditional African art objects, purchased from chieftainship, the Foundation has an auditorium, a library, a multi-purpose hall for sports and a house for children, a botanical garden with a conservatory of medicinal plants and heritage cabans.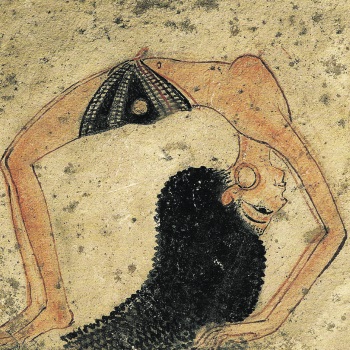 The Egyptian yoga or yoga of the Pharaohs relies on Indian and Chinese techniques; also called "yoga of the verticality", the postures take inspiration from the paintings and the low-relief carvings of Egyptian temples and monuments. Easy to practice, it can be done at any age.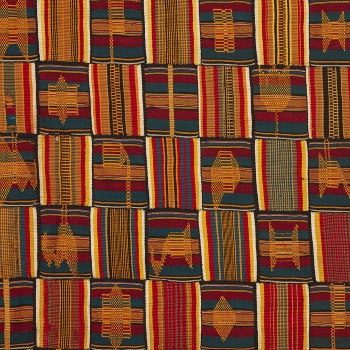 Parisian office of the Foundation, the Espace Gacha offers the "Trames" course with a monthly appointment where the presentation of a textile work is followed by a class: the idea is to enter into meditation through touch(*) and sight, as the pieces of work will remain on display for the duration of the session. Next appointment on October 20, 2019 at 11.00 AM at the Espace Gacha, attendants are requested to arrive 10min before the beginning of the class. Online registration.
(*) hands are protected by thin textile gloves, to protect the pieces of art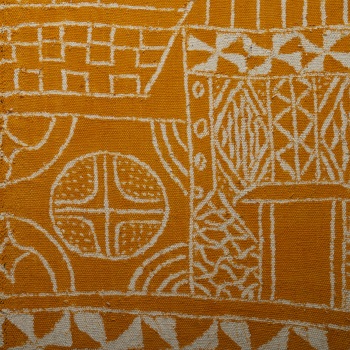 Photos © Collection Jean-Félicien Gacha Foundation
"Trames" at the Espace Gacha until December 14th, 2019 >>
Fondation Jean-Félicien Gacha >>
Tuesday 15 October 2019, 13:46