Autonomous robot "Follow-me" for shopping

Piaggio launches the electric mobile robot to simplify daily life: it has a 4-hour battery life, a payload of 20 kg and a top speed of 10 km/hour. It has won the "Best of the Best" distinction by the Red Dot Design Awards(*).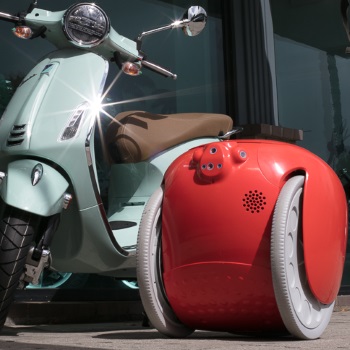 Named Gita, it has been developed by the Boston-based robotics and future mobility company of the Group and is produced on site. Produced for the public, it allows to help people move easily and carries things, shopping or less than 20kg objects. Once the lid locked, the robot is programmed to automatically follow the person who has press the start button. It has sensors for a 360-degree view. Arrived at destination, the lid opens after pressing the disclosure button. The robot is proposed in orange, blue or metallic grey.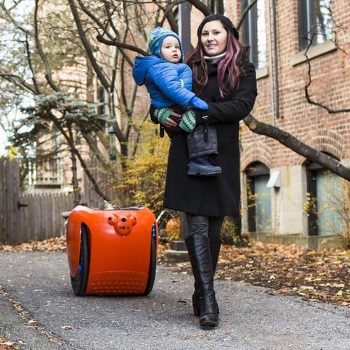 (*) Created in 1955, the Red Dot Design Award is an international prize of product design awarded by the Design Zentrum Nordrhein Westfalen in Essen (Germany)
Photos © Piaggio Group
Sunday 14 June 2020, 06:55