Beach towels made from organic cotton, committed to conserve the coastal areas

Cottesea makes beach towels and tote bags from organic or recycled cotton, in its factory in the Rhone Alpes region; on each accessory sold, a percentage is donated to the Surfrider Europe Foundation, who works to protect oceans and coasts.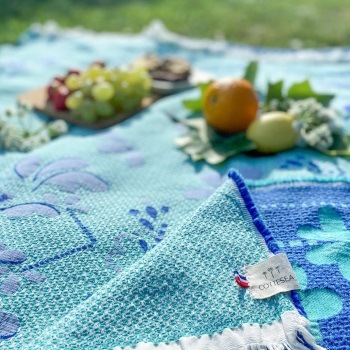 Organic cotton is grown in Greece and Turkey, the threads are dyed in France, with the exception of those from recycled cotton that are not dyed and come from a mix of stuffing from clothing manufacturing waste and 20% dyed polyester made in Spain. Inner labels are from organic cotton and packaging is made of recycled paper.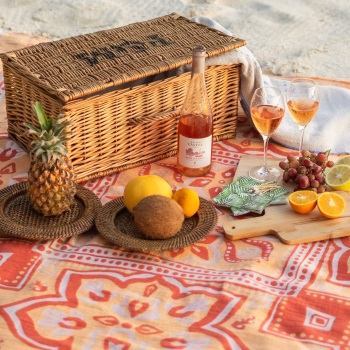 Everything is made in France, in a jacquard weaving factory, member of the Alter-Tex(**) Textile organization, who is labelled of French origin and "France terre textile" guaranteed. The beach towels is Oekotex, GOTS (Global Organic Textile Standard) and GRS (Global Recycled Standard) certified.
(*) Created in 1990 by a group of surfers who wanted to preserve their sports, the Surfrider Europe Foundation is a non-profit organisation whose purpose is to protect and showcase the importance of lakes, rivers, the ocean, waves and coastlines. It currently has over 13,000 members and is active across 9 countries through its volunteer-run branches. It has several areas of expertise: marine litter, water quality and public health, coastal management and climate change.
(**) Alter-Tex Textile is the first network of French and European companies committed to an eco-friendly, ethical and united textile.
Photos © Cottesea
Friday 26 June 2020, 05:55