Boutique hotel in the nature and gastronomical cuisine with wild herbs in northern Italy

Integrity and respect for the environment have inspired the philosophy of the gastronomical restaurant Terra, around which the boutique hotel has been built. Terra is the highest-lying Michelin starred restaurant in all of Italy.

Heinrich Schneider, the Chef, has completed the comprehensive course about local flora given by the R&D research center of Merano's botanical garden and propose a creative haute-cuisine with edible plants from the surrounding pastures, that he collects himself. Each new recipe is elaborated with his sister Gisela, sommelier, for perfect wine and food pairing.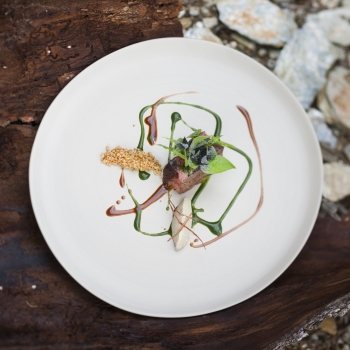 Guests can see the inside of the kitchen from the restaurant, the wine cellar is upstairs, each course is served on a plate made by an artist and glasses are hand blown.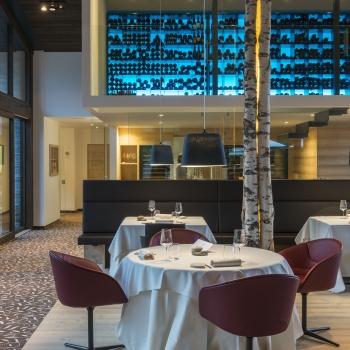 In the rooms, Swiss stone pine coverings decrease the heart rate and provide a restful sleep. Unique pieces of natural felt compose a contemporary decor, the fair-trade blankets are bougt in South America and the amenities are made locally of mountain pines.
Hotel visited in 2016.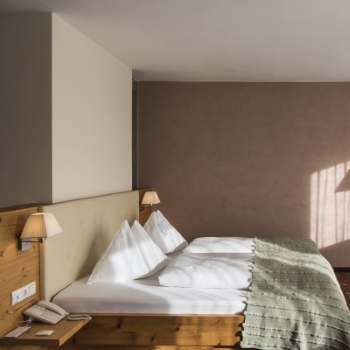 Terra, hotel and gastronomical restaurant >>
2017 Michelin Guide: 2-star restaurants
2018 Gault Millau: 3 chef's hats (17 points)
2016 Gault Millau Hotel of the Year
2018 Guida del Espresso: 3 chef's hats
2015 La Donna di Spirito delle Venezie Prize
2015 Bertelsmann Guide Restaurant of the Year
2014 Feinschmecker ranking: 4 F
2014 Geo Saison's 100 most beautiful hotels in the world
2013 Touring Club Italiano Eco Ambiente Award
Monday 21 February 2022, 06:24