Braille art case, from sustainable material, available from January 31st 2019

Built in 1932 by architect Robert Mallet-Stevens and restored in 2015, the Villa Cavrois, open to the public, is part of the French Monuments Nationaux. A braille art box containing tactile embossed sheets made from responsible material, is published on January 31st, edited by the Editions du Patrimoine, with the support of the Fondation Bettencourt Schueller and the Amis de la Villa.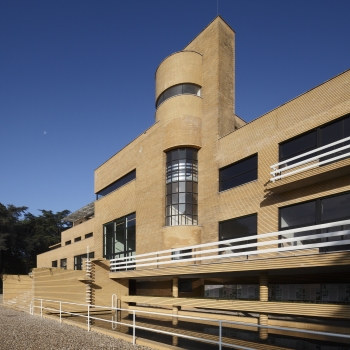 The art case is for partially sighted and blind readers, to "read with the fingers" the architecture of the villa which is an iconic building of the Modern Movement: overall plan with surrounding vegetation, north and south facades, pool, exterior brick alignment, stairs, living room luminaires with drop shadows, used wood types and measuring instruments allow apprehending the villa in detail.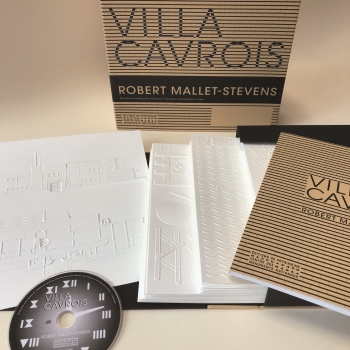 The art case includes 29 tactile sheets and a 60-page booklet in contrasting colours, to help attendants to better understand the embossed images. An accompanying Daisy-CD(*) presenting the history of the villa and comments from the author allows visually impaired listeners to navigate easily through the text.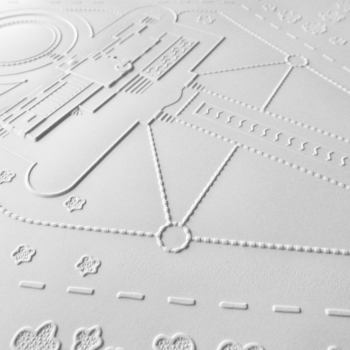 The used paper is manufactured by a PEFC(**) and FSC(***) certified factory, committed in a reforestation program. The properties of the sheets allow the engraving without distortion over time and preserve the tactile readability, chemical products and adhesive free.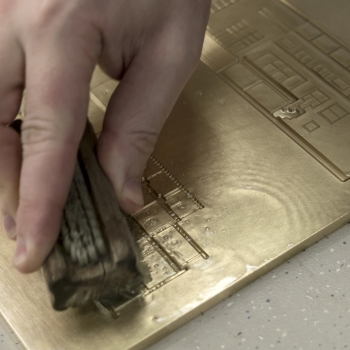 Photos of the façades © Jean-Luc Paillé - Centre des monuments nationaux, photos of the art case and the sheets © Eric Chenal - HEART and Crafts
(*) CD Daisy : livres audio destinés aux personnes empêchées de lire des documents imprimés (aveugles, malvoyants, dyslexiques, handicapés voyants mais ayant du mal à tourner les pages d'un livre (Digital Accessible Information SYstem)
(**) PEFC promotes sustainable forest management through forest certification
(***) FSC : Forest Stewardship Council
Editions du Patrimoine >>
Fondation Bettencourt Schueller >>
Amis de la Villa Cavrois >>
Thursday 31 January 2019, 11:25