Bread made from freshly grinded wheat forgotten varieties in a Palace

Eric Frechon is reinventing bread craft, by making his own fresh flour every day from old varieties of wheat. At the restaurant Epicure, the Chef proposes engrain, emmer and spelt bread to the clients and is offering them the bread of their choice, when they leave the restaurant.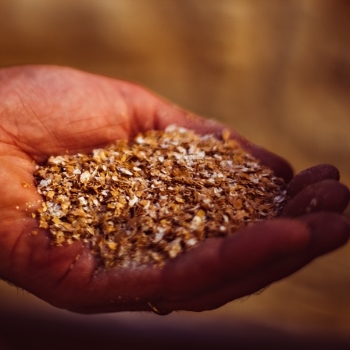 Roland Feuillas and his wife have been living in Cucugan(*) for ten years. There, they have met botanists, seed producers, bakers, health scientists and passionate amateurs to rediscover old varieties of cereals and to grow them. He rehabilitated the mill of the village whose millstone is of granite from Sidobre, to grind fresh flour everyday and make bread.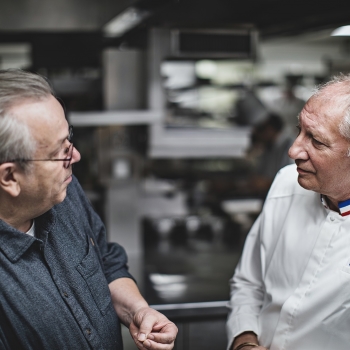 One day, Eric Frechon came to visit him, and decided to do the same at the Bristol Paris.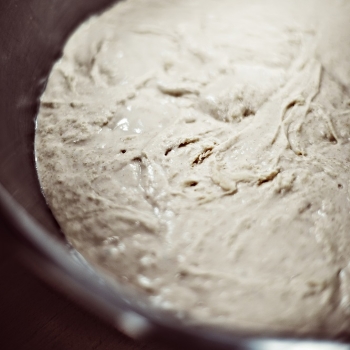 A mill was installed in the Parisian Palace basements, to produce fresh flour every day, from the wheat forgotten varieties, grown in Cucugnan. Bread is made from this novel ingredient following a demanding protocol with respect to the natural rising of bread dough: the fresher the flour is, the better wheat taste it has.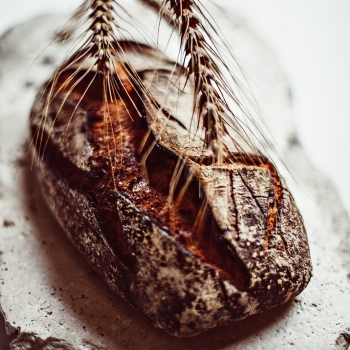 At the Epicure restaurant, to dip with a piece of bread will be a new taste experience.
(*) South East of France
Photos © Benoit Linero
Living Bread 100% nature at the Bristol Paris >>
Tuesday 27 November 2018, 11:41