Certified-organic coffee, manually cultivated on small plots

Situated on the mountain plateau, the Araku valley in India is a protected natural reserve since 1995, reknown for its purity, biodiversity and fertility: the coffee plants are distributed over 520 villages.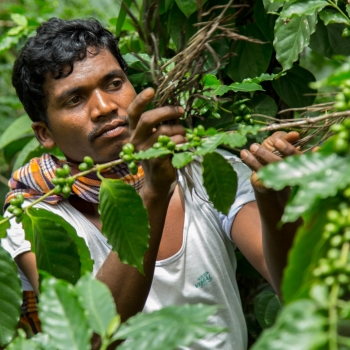 When it was classified, the valley was very poor, due to methods of intensive farming which had decimated the environment. Manor Kumar was the director of the Naandi Foundation which was in charge of building schools: he decided to reintroduce the traditional coffee growing in the region. Two millions of coffee trees have been planted, with the financial support of Livelihoods.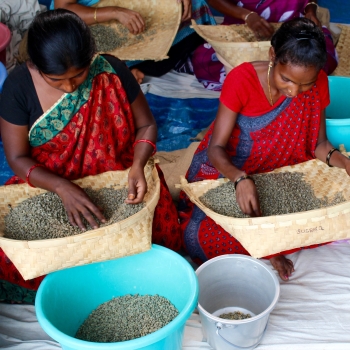 Farmers, all owners of their parcel and independent producers, have gathered into cooperatives from 1999. David Hogg, agricultural specialist, was chosen to teach them biodynamic coffee growing. All the farming is handmade without mechanical means, using only natural fertilizers chemicals free.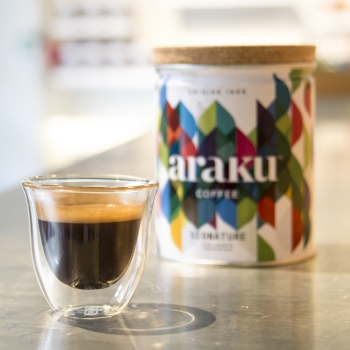 There are no middlemen from farmer to consumer, it is the same team from the coffee tree to the cup of coffee. Today, the fair trade company gathered over 10.000 independant farmers who live in over 520 villages.
Photos © Araku Coffee
Saturday 20 October 2018, 11:19