Chair from upcycled and recyclable plastic, available from November 2019

Fritz Hansen collaborates with Nendo studio to launch the NO2 Recycle chair, from plastic waste collected, processed and upcycled in central Europe, reducing transportation. 100% of the used polypropylene is recyclable.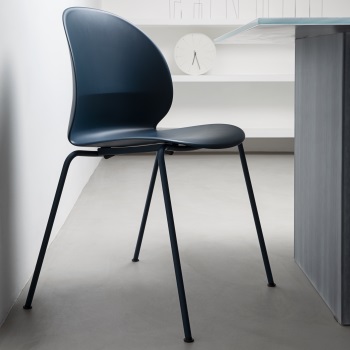 It is a crease of paper on the designer's work table that inspired the design of the shape of the seat. The chair's shell that makes the design support the sitter's upper and lower back. The chairs are stackable and available in dark orange, dark red, dark blue, light blue, grey, black and off white from November 2019.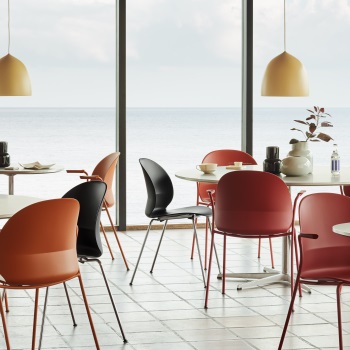 "The fact that the material is constructed from everyday recycled plastic creates an extra connection between the user and the chair" designer Oki Sato explains.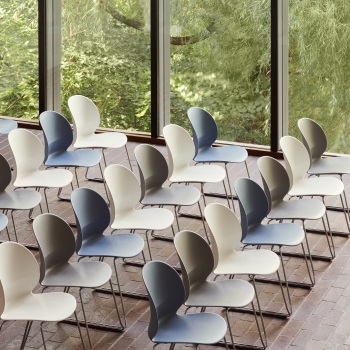 Photos © Fritz Hansen
Chaise NO2 Recycle by Fritz Hansen >>
Friday 8 November 2019, 07:39