Chantal Thomass designs a capsule collection of handmade ceramics

Chantal Thomass expresses her ultra-feminine universe through a capsule collection of ceramics, in partnership with the Rometti manufactory, which makes since 1927, pieces from clay extracted from a local quarry.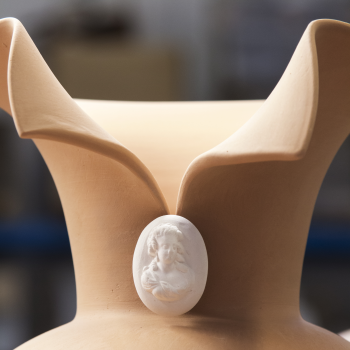 In this Italian region, the raw material is the same since ancient times: it is the oil of a former Etruscan quarry located in Sansepolcro beside the Tiber that Rometti manufactures its ceramics from the outset.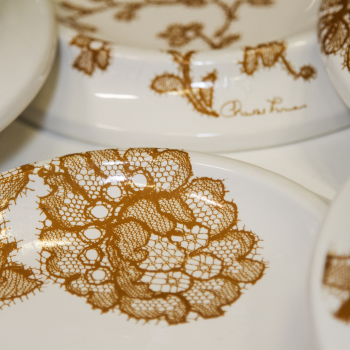 Artists and craftworkers shape the lump of clay by hand, following the old techniques, developed over the past decades: in particular, only simple tools are used, clay slips of Umbria and natural enamels.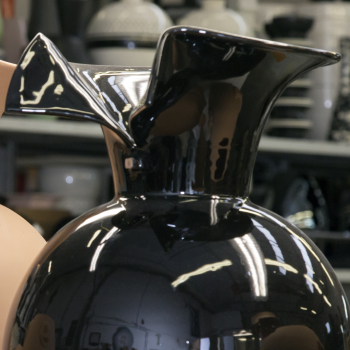 It is one of the last manufacturers to work with the wheel technique. The manufactory treats its wastewater and uses recycled paper for its packagings.
When Massimo Monini and Jean-Christophe Clair took over the company in 2009, they chose to keep all the staff, maintaining its DNA and creativity by making exceptional and unique pieces. The adjoining eponymous museum now exhibits pieces from the 1930s and its contemporary creations.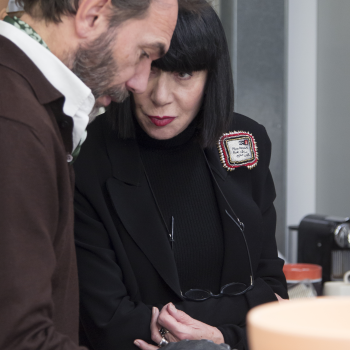 Every year, it hosts a competition for young designers with a public prize-giving ceremony, that allows them to be placed in the company, to discover its techniques and savoir-faire. The Rometti museum stages activities for children, to make them discover the modeling, the cooking and the decorating of clay.
Photos © Laura Tofani
Chantal Thomass for the Rometti Manufactory, collection available from January 21st, 2020 >>
Sunday 19 January 2020, 05:57