Chefs and handi-able people cook together an exceptional lunch

Five chefs, a chocolate maker and five persons with Downs syndrome will cook a unique lunch on January 20th, 2023 in Lyon: devised in cooperation with the Gourmhandises association, the happening aims to sensitize the public and professionals to difficulties encountered by disabled persons in gaining entry to the labour market.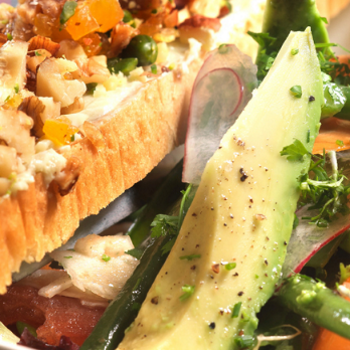 The event will take place in the frame of the Salon International de la Restauration, de l'Hôtellerie et de l'Alimentation (International Hotel and Food Catering Fair) attended by Les Toques Blanches Lyonnaises (Lyon's chef's hats), an association committed to promoting local products and their region's cuisine where product traceability is one of the fundamental bases. Together on January 20th, they will propose dishes that will be served from 12 to 13.30 (SIRHA - Espace – Place du marché – Stand 6H80).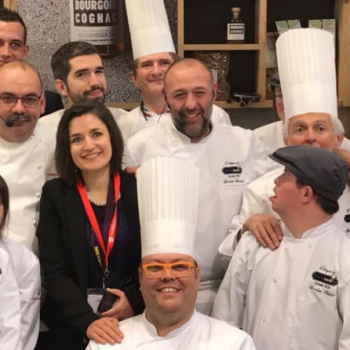 The chef's association has existed for 86 years and federates not only chefs: Paul Bocuse, Anne-Sophie Pic, Frédéric Blanc, Mathieu Viannay, Guy Lassausaie, Stéphane Buron or Christophe Roure, but also pastry chefs. Membership in this club requires to have extensive culinary experience, to be sponsored by two other members and to be certified Master Restorer.
The association organizes fundraising dinners to support the Centre Léon Bérard, devoted to the fight against cancer. Every year, it also supports the Fédération Française pour le Don du Sang Bénévole (French Federation for Voluntary Blood Donation) with fifteen members making pancakes for blood donors.
Photos © Les Toques Blanches Lyonnaises
Les Toques Blanches Lyonnaises >>
Wednesday 18 January 2023, 08:25