Cinematographic gastronomic organic dinner from November 12th to 16th, 2018

The Catalan Chef Raül Balam is invited by the Mandarin Oriental Paris to cook dinner at the restaurant Le Camelia, from November 12th to 16th, 2018. He will propose one of his emblematic gastronomic course inspired by The Wizard of Oz.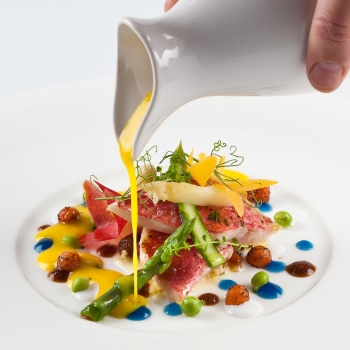 The dish has been created in the frame of an event, to pay special tribute to the great classics of the cinema, out of which the Wizard of Oz is one of the Chef's favorite films. Like the heroine of the fairy tale who evolves in a precious stone and metal universe, the dish explodes with colours: ruby, emerald, silver and gold. It is composed of organic sole, organic yellow pepper and multicolor vegetable, coconut milk and coffee.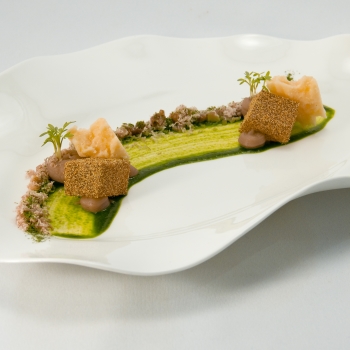 To divert the codes, the appetizer looks like a macaroon which is more usually eaten as the end of a meal. The Kalamata olives from Greece are matched with chocolate and for dessert, anchovies are perfumed with strawberries. As if by magic, the iconic sangria has also been reinterprated in translucent version made from Champagne rosé, Grand Marnier homemade lemonade and spices.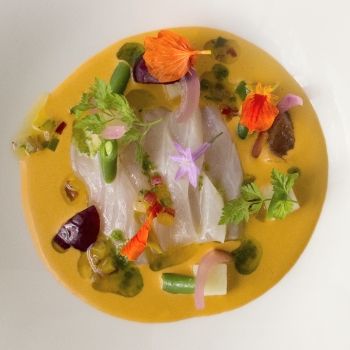 Photos © Mandarin Oriental
Raül Balam at the restaurant Le Camelia of the Mandarin Oriental Paris >>
Friday 9 November 2018, 11:23