Clarins displays its sustainable commitments on top of the Grande Arche de la Défense in Paris

Clarins presents a photographic exhibition of its producers, of its open-air laboratory where plants are grown though permaculture and views of primary forests. Since 2011, Clarins is committed in reforestation programs via Pur Projet, which has planted 470.000 trees throughout the world.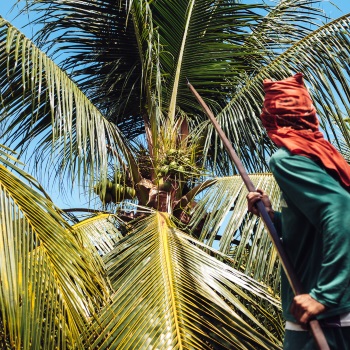 The exhibition begins with the French Alps, where is settled the open-air laboratory, at 1.400 metres in altitude: here, it is the kingdom of permaculture and seasons determine growing cycles and plant growth, without any mechanical means being used. It is a pedagogical botanical garden where are preserved houseleek, gentian, melissa, alpine rose, arnica and hypericum, usually dispersed in nature. Iconic ingredient of the brand since 1954, the hazelnut from Lot-et-Garonne is also highlighted.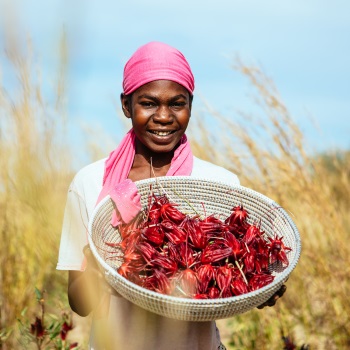 The exhibition continues with views of primary forests, taken all over the world, as a testimony: New-Zeland, Tasmania, Colombian Amazon, Chilean Patagonia, Japan, United States (State of Washington), Guyana and Madagascar. The last series of photos focuses on the naturalness of ingredients chosen by the brand, and their area of origin.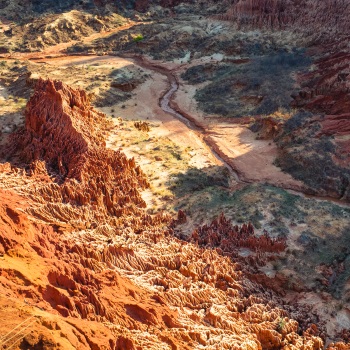 Photos © Laurent Monlaü for the primary forest © Olivier Löser for other photos
Clarins Grandeur Nature until October 30th, 2020 >>
Thursday 2 July 2020, 04:57