Contemporary Art Foundation, to visit barefoot

The Carmignac Foundation is established on a Mediterranean island, in the forest: it presents a collection of American art, from the 60s to the 80s, and must be visited barefoot.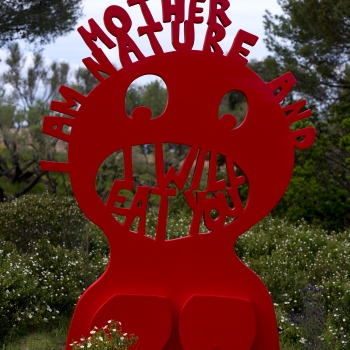 Édouard Carmignac loves what escapes from social conformity. The revolution of artistic codes which finally become universal are for him an inspiring source of energy, a constant call for greater self-criticism, vigilance and lucidity.
In a middle of a sculpture garden, he founded the Fondation Carmignac in 2000, which presents temporary exhibitions, a cultural programming and has created the Carmignac Photojournalism Award.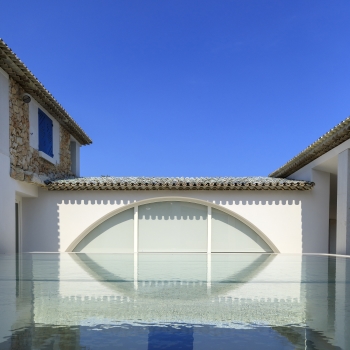 The Villa Carmignac is a Provencal farmhouse, integrated in the landscape, which contains 2000 square-meter showrooms, including underground spaces(*).
The visit begins with the sea crossing, when the visitor leaves the continent and casts off. Once at the port, it takes 680 footsteps on the Porquerolles island, which is a mediterranean forest on the open sea. The path begins and ends in the forest. A maximum of 50 people car enter the Villa every half hour, to allow everyone to be alone in front of an artwork. The place opens at 10am and close at sunset.
The visit is ritualistic and is made barefoot, after enjoying a plant-based beverage.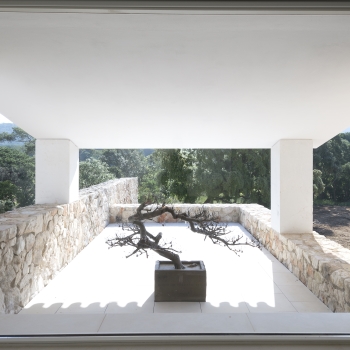 The temporary exhibition is presented underground, flooded with natural light, filtered by a water ceiling.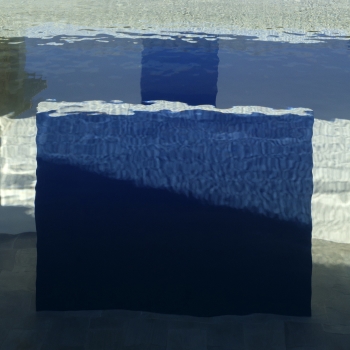 After visitors surface, they cross the gardens, designed by the landscape artist Louis Benech, which highlight pioneer and endemic species of the island.
(*) The Carmignac Foundation is presided over by Édouard Carmignac and led by Charles Carmignac
Photos : Bonsai © Fondation Carmignac - Tom Sachs - Photo Marc Domage / Path of Emotions, 2018 © Fondation Carmignac - Jeppe Hein - Photo Camille Moirenc / Olaf Breuning, Mother Nature, 2018. © Olaf Breuning - Fondation Carmignac Photo : Marc Domage / NILS-UDO, La couvée, 2018. © NILS-UDO - Fondation Carmignac Photo : NILS-UDO / Outdoor view © Photo Camille Moirenc
Thursday 14 February 2019, 10:52