Crackers made from beer bagasse, chestnut, buckwheat or fennel flavoured

The residues from bier manufacturing process are small pieces of cereales(*), that are usually thrown away, even when they contain exceptional nutritional qualities: they are now collected and cooked, to be transformed into flavoured crackers, 100% vegan and natural.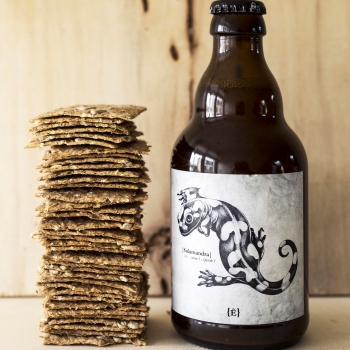 The two cofounders have converging professional backgrounds, the one in sustainable food systems, the other in culinary communication: it is after a traineeship in a Parisian micro-brewery that the idea came to them to cook the residues. Making 1000 litres of beer produces 300 kgs of beer bagasse, which can be cooked to make 400kgs of crackers: nothing is lost, nothing is thrown away, everything is transformed.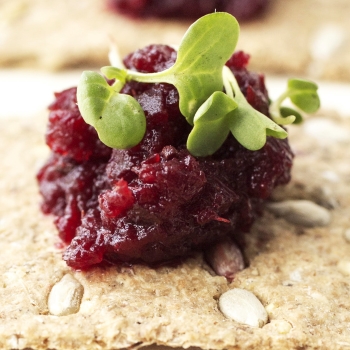 After four months of development, several training sessions in bakeries and biscuit factories, meetings with brewer suppliers and professional tastings with experts, the recipes for crackers made from beer bagasse were found (**). The organic spent brewer's grains are exclusively collected from local micro-breweries.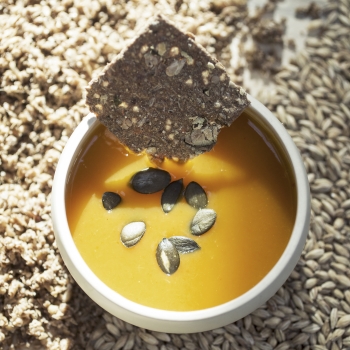 (*) called "beer bagasse" or "spent brewer's grains"
(**) the recipes include a minimum of 40% of beer bagasse, a high nutritional value flour, spices and/or flavoured grains, without additives or preservatives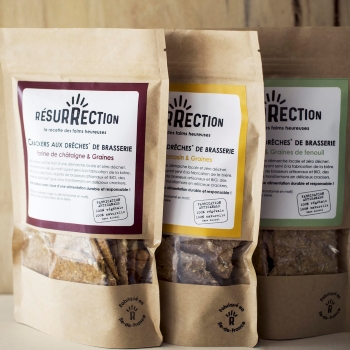 Photos © Crackers Résurrection
Monday 11 July 2022, 05:25