Dinner at the Baccarat museum

The Cristal Room Baccarat restaurant is opening a new area at the heart of the eponymous museum: tables and velvet covered sofas are placed around the displays, in the middle of the iconic unique pieces of the Maison.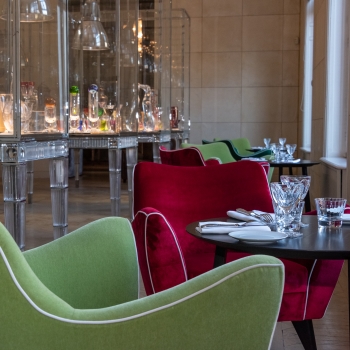 The former Noailles mansion has been redecorated by the interior designer Jacques Grange and the walls are covered by crystal tiles. Hanging lamps and lighting are exclusively equipped of LEDs. Glasses for the guests are made by Baccarat: when they are cracked or chipped, they are sent back to the manufacture, to be recut.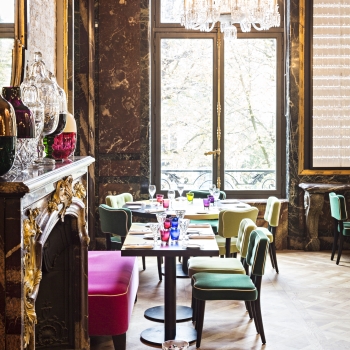 The Chef Matthieu Méchéri chooses the menu and selects the products that he wishes to cook. The cuisine is made following the seasons: this year, the production of figs has been low, the pear pie is then proposed as a dessert. There is no kitchen waste: quantities are daily adapted to the reservations, in order to throw nothing away. The Maison is employing Ferrandi interns.
Photos © Yann Deret for Baccarat
Friday 21 December 2018, 10:31