Eco-friendly soaps, handmade in the Lot department

Nathalie Marty is a craftswoman soapmaker: she has developed her own soap recipes, palm oil, synthetic fragrance and petrochemicals free.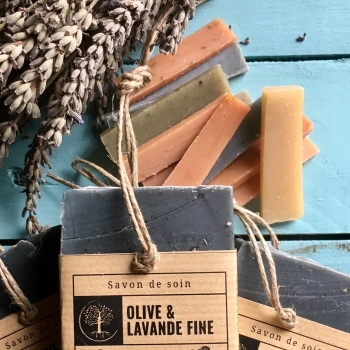 She chooses exclusively natural ingredients, locally purchased from small producers, whose farming is known to be sustainable: saffron or milk of donkey from Quercy, honey and rapeseed from Aveyron, plum oil from Gascogne.
Soaps are granted by the original method of cold saponification, without heating, and the manufacturing process is completely handcrafted, to preserve the natural origin of the ingredients; the result is a creamy soap, to which vegetal oil added at the end of the process. They are rich in moisturizing glycerol, very gentle for the skin and completely biodegradable.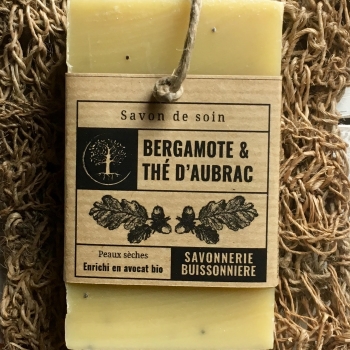 After having being trained by a French master soapmaker, she followed the course at the Université Européenne des Senteurs et Saveurs de Forcalquier. All her formulas have been monitored by a doctor in pharmacy, specialised in the cosmetic product safety assessment, in line with applicable European Union regulations.
The whole range has been awarded by Nature & Progrès in 2015, for its compliance with the standards for organic-ecological cosmetics.
Photos © Savonnerie Buissonnière
Savonnerie Buissonnière >>
Le Lot >>
Wednesday 13 February 2019, 10:13