Eco-responsible unsinkable nomad bubble, opening-up to the nature

Imaginative naval architect, Jean-Michel Ducancelle drew a floating alcove, opening-up to the nature.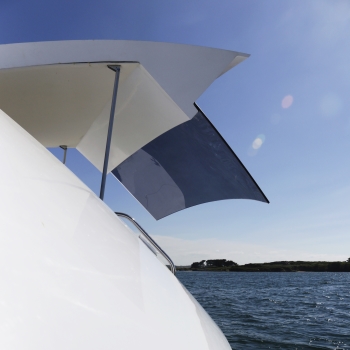 The specifications were precise: it had to float, to be round, nomad, energetically autonomous, with underwater views, unsinkable, respectful of the ecosystems, wide open to the sky above and to the sea. Then he drew a natural organic form, to fit in perfectly with the surrounding landscape.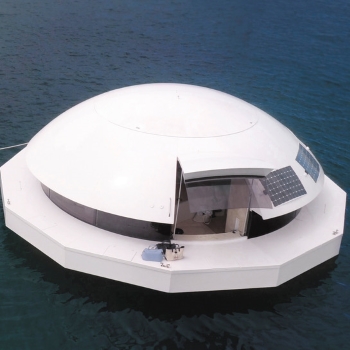 The alcove is equipped with solar panels, an available amount of energy inside slider and a backup generator. It is possible to add a wind turbine, a system for water desalination or a wood stove for heating.
The bubble has a surface of 50sqm, and includes several places: a living room with curving sofa and furniture, a room with a round bed, a bathroom with sur-mesure bath tub, full equipped kitchen with panoramic view and a rooftop solarium.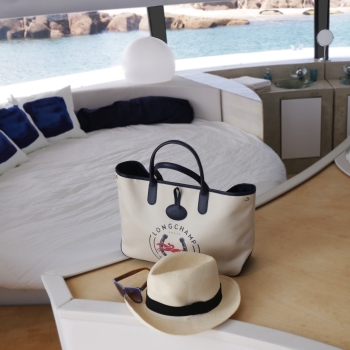 The alcôve by the sea is available only by order, with a delay of 6 months. It is delivered with a sea water soap, a little bit of mythic reading, an astronomical telescope and a luxury bag.

The Alcôve by the sea by Anthenea >>
Monday 2 May 2022, 05:51