Ephemeral eco-friendly fresco, on the ramparts of the City of Carcassonne, until September 30th, 2018

Event: IN SITU, Heritage and contemporary art event
When: until September 30th, 2018
Carcassonne is the region's capital of the IN SITU, Heritage and contemporary art event and celebrates its 20 years as a UNESCO World Heritage site, through a monumental work by Félice Varini.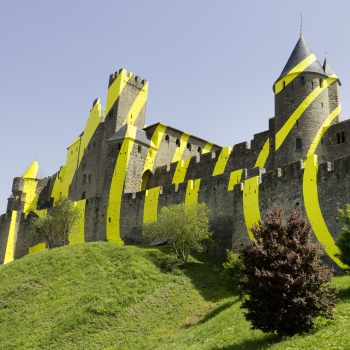 When walking from the lower town to the city, one has to go through the Aude gate, center of the fresco, around which a circular magnetic wave is propagating on the west side of the ramparts. At first, the surface of the monument has been prepared by night, with the help of luminous projections to perform the drawing.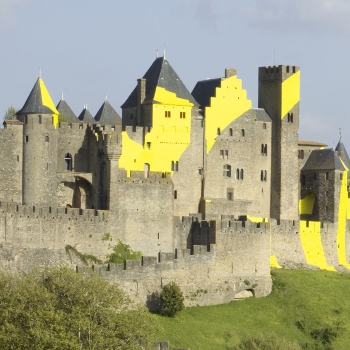 The stripes, made from aluminium, have been painted by the students of the Beaux-Arts de Carcassonne and have been bonded to be sticked on the monument by trained technicians. The process is fully reversible without any prejudice for the stones.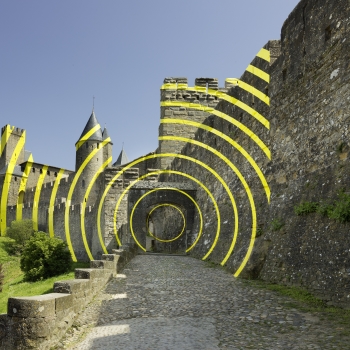 The implementation of the work has been done under the supervision of the French Department of Historical Monuments.
Photos © André Morin
"Concentriques excentriques" by Felice Varini, until September 30th, 2018 >>
Wednesday 23 May 2018, 13:20