Ephemeral organic winery on the first floor of the Eiffel Tower

Until April 2020, an ephemeral organic winery is set up on the first floor of the Eiffel Tower where will be vinified the grapes from a wine estate located in the Paris region. The partnership with the Winerie Parisienne aims to revive Paris as the wine capital of the world.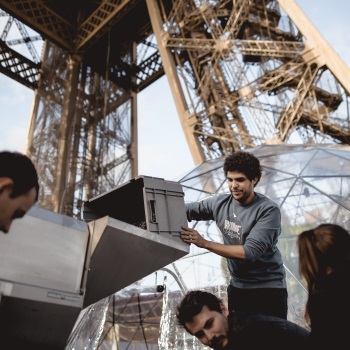 Do we know that the Ile-de-France has been producing wine for one thousand years to the point of having been the French largest wine-growing area and Paris a significant wine market place in the 19th Century? Founded in 2016 by wine lovers and enologist, the Winerie Parisienne will elaborate the "Dame de Fer" vintage under the bubble of glass of the first floor.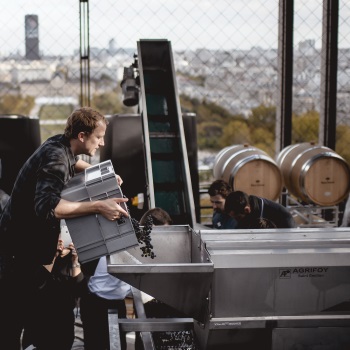 The vineyard has been planted in 2017 on the Plaine de Versailles in the department of Yvelines, 25km far from Paris and the first harvest took place in 2019. Since October, visitors can discover the tanks, barrels and casks necessary to make a wine and the different techniques and stages of winemaking.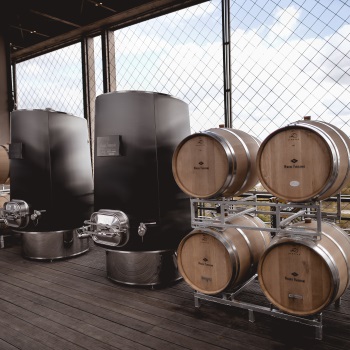 The wines produced by this exceptional vinification at a height of 187 feet (57 meters) will be available in Spring 2020.
Photos © Tour Eiffel
Ephemeral organic winery on the first floor of the Eiffel Tower >>
Sunday 5 January 2020, 08:08