Ethical jewelry made from certified recycled gold

The jewellery house Vever is being reborn and reinvents itself to anchor in the 21st century, by launching a jewelry collection of recycled gold, purchased from a Parisian foundry: from mine to jewel, the whole supply chain is certified by the Responsible Jewellery Council.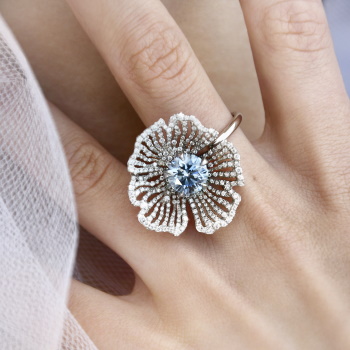 The maison was founded in 1821 in the East of France and moved to Paris in 1870: Ernest Vever drew himself his jewels and met success with connoisseurs. Recognized as such by his peers, he became President of the Chambre syndicale de la bijouterie, de la joaillerie et de l'orfèvrerie*.
The following generations allowed the jewellery house to win four Grand Prix for jewellery at universal exhibitions between 1889 and 1908 which assured its international reputation with a prestigious clientele: the Shah of Persia, Prince Togugawa Iesato of Japan, Sadi Carnot who was president of the French Republic or la Belle Otero.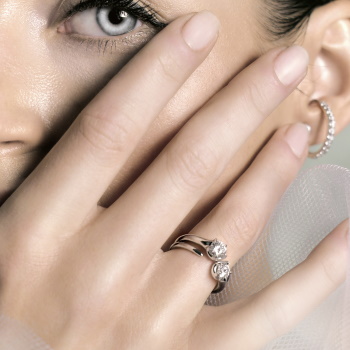 In 2021, two centuries after its foundation, the brand is relived under the initiative of Camille Vever, who was once offered a jewel of the sleeping family brand by her grand mother. With her brother, she decided to relaunch the jewellery house, in keeping with the history and style of the maison and following the fundamentals of sustainable luxury.
Mission-driven company, it carefully ensures the tracking of its supply chain and manufactures its jewels only in France. Made in Paris, the jewellery boxes are made from paper and cardboard FSC certified, with scraps of foam and the inside is made of natural silk sourced from overstocks of luxury houses.
* French official professional association of the jewellery and goldsmithing
Photos © Romain Ricard
Thursday 28 April 2022, 10:33