Ethical jewelry with unusual incrusted fragments, collected on beaches

After having worked as a psychomotor therapist for eighteen years where she helped patients to regain the use of their limbs through creative leisure, Laure Morin decided to create a jewelry collection, incrusted with everything that she could find on a beach or in the forest.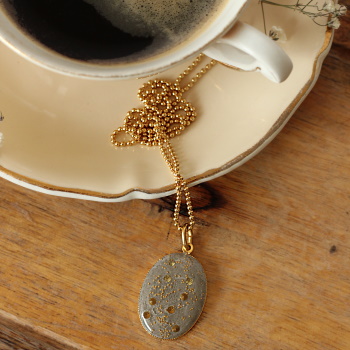 She aims to make ruined concrete aesthetic, in order to look to the future with greater optimism: each piece is unique, a little bit of concrete, coral fragments, mini-discoveries in the forest or seeds. The men's collection is ornated with faulty watch mechanisms, whose uncoupled components have been juxtaposed.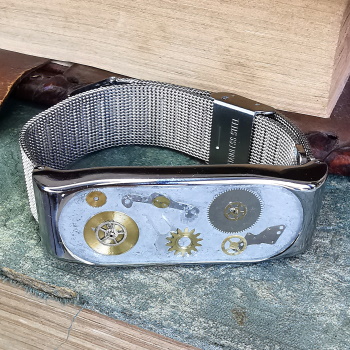 On the edges of each jewel is applied a thin layer of silver or gold, for which she has carefully sourced: gold comes from a Swiss enterprise which don't work with any countries and has settled a scientific tool to validate the origin of mined gold through the Geoforensic Passport; silver is certified by the Responsible Jewellery Council.
''Mother of two children and concerned with the future of the planet, I take inspiration from the image of an apocalyptic civilisation, where damaged concrete and other fragmented things of the past are found in overgrown ruins, under a starry sky of an unreal beauty, to create jewels'' she says. This says it all.
Photos © Lauren Bijoux
Thursday 4 November 2021, 10:30