Exceptional cuvée sold for the benefit of a charity, on November 15th, 2020

The Hospices Civils de Beaune and the Château de Chambord forged an innovative partnership to sell an exceptional cuvée, on the occasion of the 160th Hospices de Beaune wine auction due to be held on Sunday 15th November 2020, whose benefits will be donated to the hospital workers of France who have fallen victim to Covid-19.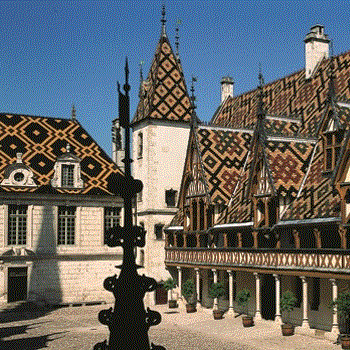 It is in 1443 that the Hôtel-Dieu has been built, which has today become the Hospices Civils de Beaune: charity and sponsorship allowed it to endure through the centuries. With the help of bequests and donations, it owns 150 acres of vineyard (60 hectares) located on the best Burgundy appellations, whose production is sold by auction on the third Sunday in November of every year, in the frame of an internationally renowned charity event. The cuvée comes from vines planted between 1968 and 1972 in the rare Burgundy Grand Cru vineyards of the Côte de Nuits, preferred areas of the greatest Pinot Noir vintages.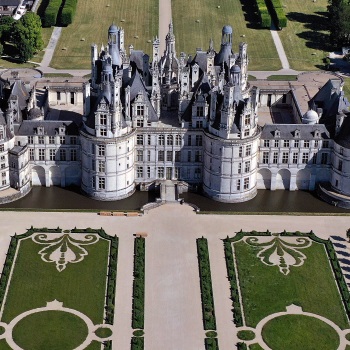 Emblematic architecture of the Renaissance, the building of the Château de Chambord has been ordered by French King François 1er in 1519, to celebrate his victory of Marignan. The domain is a vast forest reserve, protected by a 20-mile-long enclosure and with an area of 13,200 acres (5,440 hectares), Chambord is the largest walled park in Europe. Under public ownership since 1930, the National Estate of Chambord is placed by decree under the authority of the French Ministère de la Transition Ecologique (Ministry of Environment), which has defined its sustainable development and biodiversity conservation goals. The wood used to make the 228-liter is from grand cru oak grown in the Domaine de Chambord forest.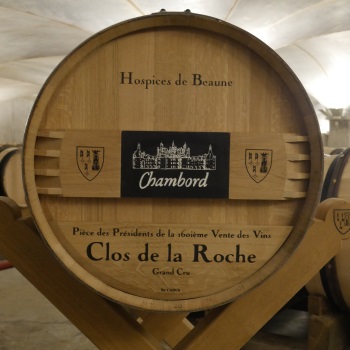 The buyer of the 2020 Presidents' barrel will have the unique opportunity to have their wine aged in the Hospices de Beaune cellars, under the supervision of domaine manager Ludivine Griveau.
(*) King François 1er won the battle of Marignan in 1515 for the Milano Duchy in Italy
Photos of the Château de Chambord and the barrel © Olivier Marchant, photos of the Hospices Civils de Beaune © Hospices Civils de Beaune
Hospices Civils de Beaune >>
Château de Chambord >>
Sunday 18 October 2020, 08:53