Exhibition of monumental sculptures from recycled metal in classified gardens

Planted according to the initial foundations, basins and sculptures of the French gardens of the 18th Century, the gardens of Eyrignac manor are open to the public, from January 1st to December 31st and propose ephemeral events like the white picnic or a temporary exhibition of recycled metal sculptures.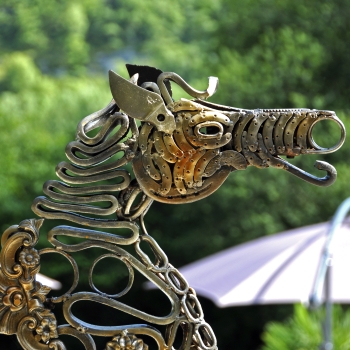 Eyrignac, located South of Brive-la-Gaillarde in Black Perigord, cultivates a discreet and distinguished art of living. From a certain distance of the main touristic roads, but not too much, it appeals for the restrained aesthetics of its manor and the originality of its different gardens open to the visit, offering cultural thematic footpaths for young and old.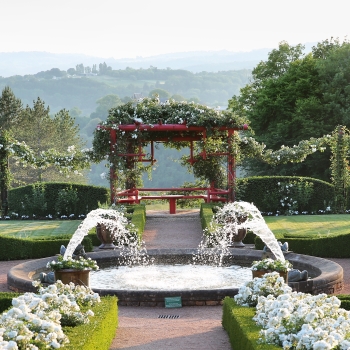 The Allee des Charmes highlights a virtuoso topiary art that needs five trims per year; open circulation spaces alternate with narrow laneways surrounded by hedges, which suddenly offer a view on the horizon, as the domain is situated on the heights; all the landscaping work is hand made. Garden furniture with pillows allow visitors to sit near the the rond-point du repos . A 40-meter fish tank gets water from one of the seven sources of the domain.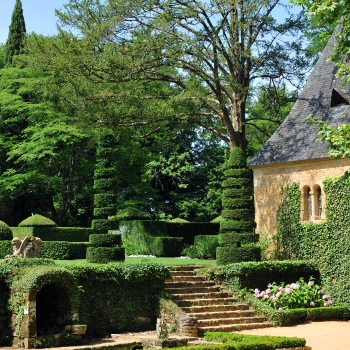 On next April 1st, the exhibition of monumental sculptures by Pierre Treilhes will be inaugurated, to transform the Eyrignac gardens into a open sky art gallery until October 15th,; 2019. It is in the White Garden that takes place the annual white picnic, where visitors can appreciate the sunset, and stay until 11.00pm, on the sound of lounge music, mixed by a DJ.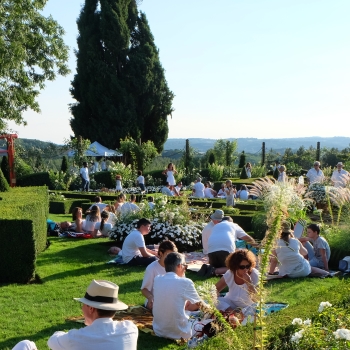 Historical Monument classified since 1986, the manor and gardens of Eyrignac are co-founders of the Plus Beaux Jardins de France Association, member of the Vieilles Maison Françaises and have received the label Jardin Remarquable.
Photos © Eyrignac, sculpture © Pierre Treilhes, Jardin Blanc © Jérôme Morel
Gardens of the Eyrignac manor >>
Friday 29 March 2019, 10:50