Fashion accessories and bags for both woman and man, made from recycled safety belts

Trained as a designer, Sandrine Dole creates minaudieres, bags, tote bags, pouches and jewels from recycled straps, that originate from production waste presenting dye, weave and length defects.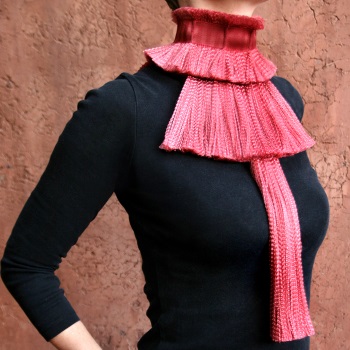 Settled in Morocco, it is in the country that she purchases her raw material from wholesalers who supply the luggage, shoe, furniture, design and travel sectors.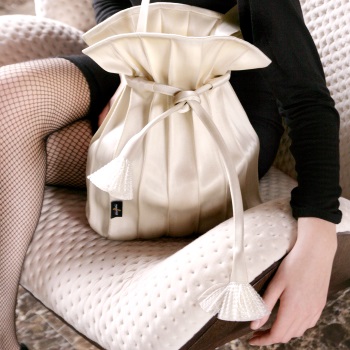 Manufacturing is made by a small independent worshop directed by a master craftsman in Marrakech, where she lives.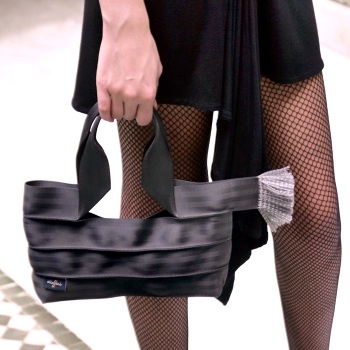 Folding and ribs, braiding and fringes, the strap is a fabric which is difficult to sew in a perfect manner and professional skills are essentials for a quality result.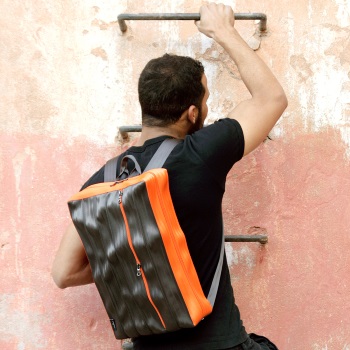 For Valentine, Alinfini is launching a limited edition of tote bags for woman and man bearing the words "jetaimealinfini"(*), on sale from February 2nd, 2020.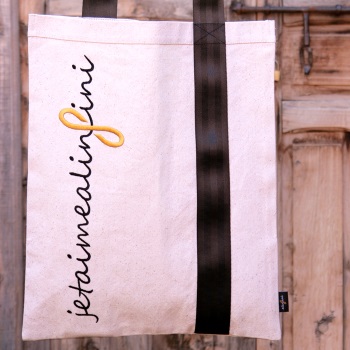 (*) "jetaimealinfini" means " I will love you for eternity" without spaces between the words. It is also a reminder of the name of the brand "Alinfini" which means "to the infinite"
Photos © Alinfini
Monday 3 February 2020, 05:08