From plant to product by Stella McCartney

Stella McCartney has been pioneer in sustainable fashion. She uses fabrics made from plants and today highlights her suppliers she has partnered with for a long time: focus on three bags of the Spring/Summer 2020 collection.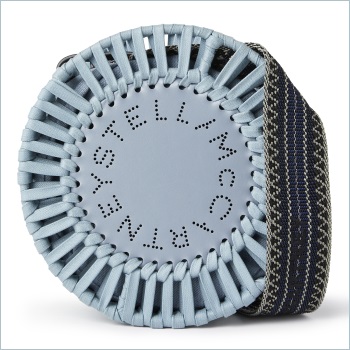 Through its shape, the Round Bag is a blink of an eye to the principle of circular economy: the logo is placed on a circle from Eco Alter Nappa(*), fixed by lacing ribbons of organic cotton, which is also used for the lining and the handle.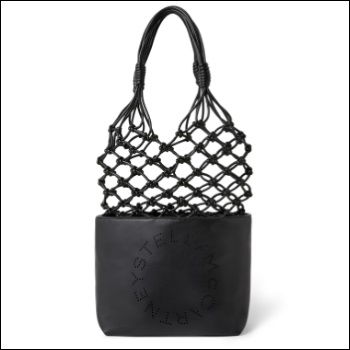 The Logo Knotted bag, which is a reinterpretation of previous collections, is made of Eco Alter Nappa, coated by a 50% vegetal oil based composite, natural renewable resource, non-issued from edible plants. It is also made of recycled polyester.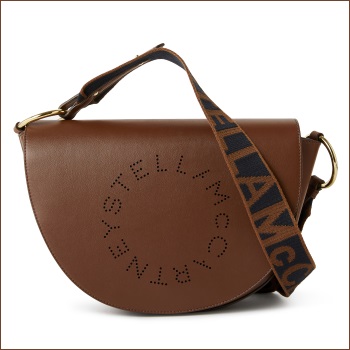 The Marlee bag is new: it has a half moon shape and a handle made of organic cotton. the external material and the lining are in polyurethane solvent-free and the inner fishnet in recycled polyester from plastic waste, that the fashion designer uses preferably to the classic polyester, whose manufacturing needs twice as much energy.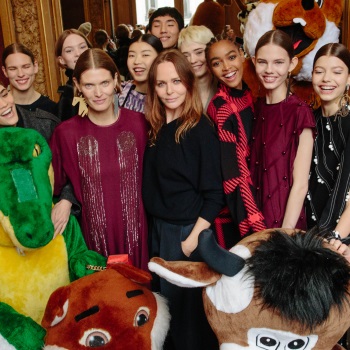 "Fashion doesn't have to sacrifice style for sustainability" by Stella Mc Cartney.
(*) The Eco Alter Nappa is a non-PVC material
Photos © Stella Mc Cartney
Friday 13 March 2020, 05:37