Furniture made from recycled metal and wood pieces, found in the nature

Romain, ex-mason, has always been working with wood by passion. Butch was butcher. Today, they both work together to create upcycled furniture, from metal and wood pieces, that they find in the nature.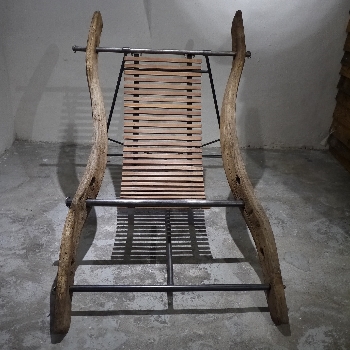 They'll do all of it: they recover scrap and truck hoods from the forest, from recycling yards or from local metal wreckers. They purchase pieces of metal from Eastern European countries and recover wood in the neighbourhood, from local sawmills. They use exclusively French wood, oak, chestnut, walnut or ash, that they find wherever they go.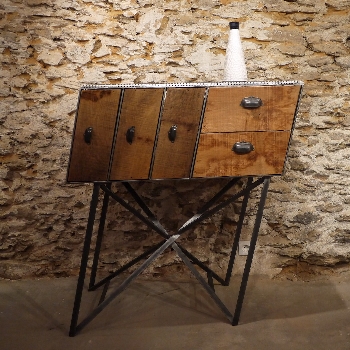 Their creativity does the rest: the deckchair is made by replacing the structure of an ancient theater deckchair with the mudguards of an old oxcart. For the wooden console, they initially wanted to tilt only the cupboards, but it finally tilted the whole furniture. The top of the square table and of the four pullout stools is made fom an old wooden floor given by an historic hotel. The bench is an old thick piece of wood adapted on a steel frame.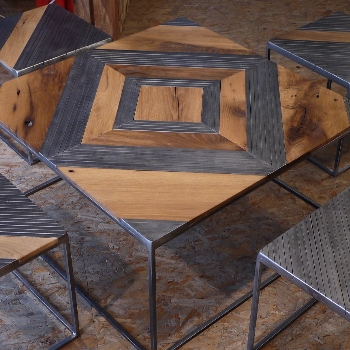 Rom & Butch available at Fullmaya >>
Thursday 28 June 2018, 13:33