Generous Sweaters, birthday charity event by Sonia Rykiel, from October 2018

Artistic director Julie de Libran has chosen to bring together a group of influential, international women around the house's quintessential piece, which benefits will be donated to a charitable purpose: Kirsten Dunst (1), Sofia Boutelle (1), Kristen Scott-Thomas (1), Kazuyo Sejima (2), Langley Fox(3), Sue-Jin Kang (4) et Liya Kebede (5) have reinterpreted the Rykiel sweater.

The choice of the sweater as the creative "blank page" for the project reflects the very first design that motivated Sonia Rykiel to launch her own fashion house. It was legitimate to invite women for the birthday event of the maison, who has always been creating designs by women, for women and "It has been a great exercise in female solidarity and affirmation."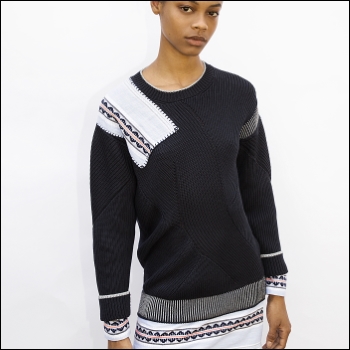 Among the charities chosen by the participants are La Maison des Femmes, Planned Parenthood, Ving, Hope & Home for Children, Le Refuge, Okaeri-Gohan Shokun, the Children's Hospital of Seoul National University and Lemlem Foundation, for which Liya Kebede blends handwoven lemlem fabrics made by artisans with elements of a classic men's shirt to create this sweater.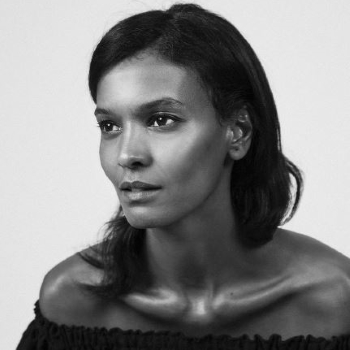 The designs for the Generous Sweaters project will be available in a limited edition per design in Sonia Rykiel stores and online, from October 2018.
(1) actress
(2) architect
(3) artist and influencer
(4) ballet dancer and artistic director of the Korean National Ballet
(5) model and activist
Photos © Romain Ricard for the Sonia Rykiel boutique, © Sonia Rykiel
Sonia Rykiel >>
Lemlem Fondation >>
Thursday 15 November 2018, 11:14