Gucci invests in first Circular Hub in Italy

Supported by Kering, Gucci launches the first hub for circular luxury and fashion in Italy. The Circular Hub will maximise the use of recycled materials to production optimisation and logistics.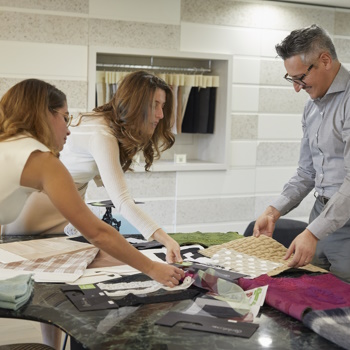 The Italy's PNNR (National Recovery and Resilience Plan)* aims to promote a circular economy strategy underpinned by the EU's proposal to achieve the 2030 emissions reduction targets.
It will see the involvement of Kering's facilities located in Tuscany, starting with Gucci's production sites, its Italian-based raw material suppliers, and finished products manufacturers, comprising more than 700 direct suppliers and 3,500 sub-suppliers. Beginning in the first half of 2023, the initiative will draw on the expertise of the Kering Material Innovation Lab (MIL) opened in 2013 in Milan. It will develop with the support of technicians and product researchers for apparel, leather goods, footwear, and accessories from Gucci's centres of industrial craftsmanship and experimentation in Scandicci and Novara. It will also draw on support from industrial partners and a science-led collaboration with the Scuola Superiore Sant'Anna di Pisa, which will focus on industrial research and the scouting of circular solutions, including operational and logistics models.
Its activities will then be extended to Kering's other brands and eventually become open to the entire sector.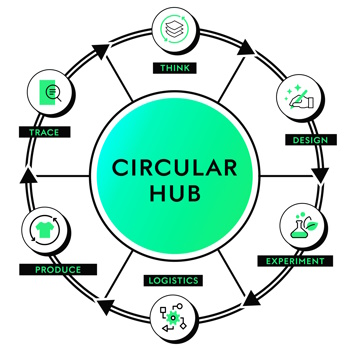 "The fashion industry needs to accelerate and launch serious actions to catalyze deep change, rethinking the way we produce and use resources as well. The creation of our Circular Hub represents a milestone that goes in this direction. I am extremely pleased that the hub will see the light in Italy, home of some the Group's strongest and most renowned production hubs and know-how," commented Marie-Claire Daveu, Chief Sustainability and Institutional Affairs Officer at Kering.
[*] Italy's PNNR (National Recovery and Resilience Plan) outlines a comprehensive package of reforms and investments to access the financial resources made available by the European Union through the Recovery and Resilience Facility (RRF). The PNNR has three overarching goals: repairing the economic and social damage of the pandemic crisis; helping to address the structural weaknesses of the Italian economy; and helping the green transition.
Photos © Gucci, Kering
Wednesday 1 March 2023, 09:00